Categories:
Other Brands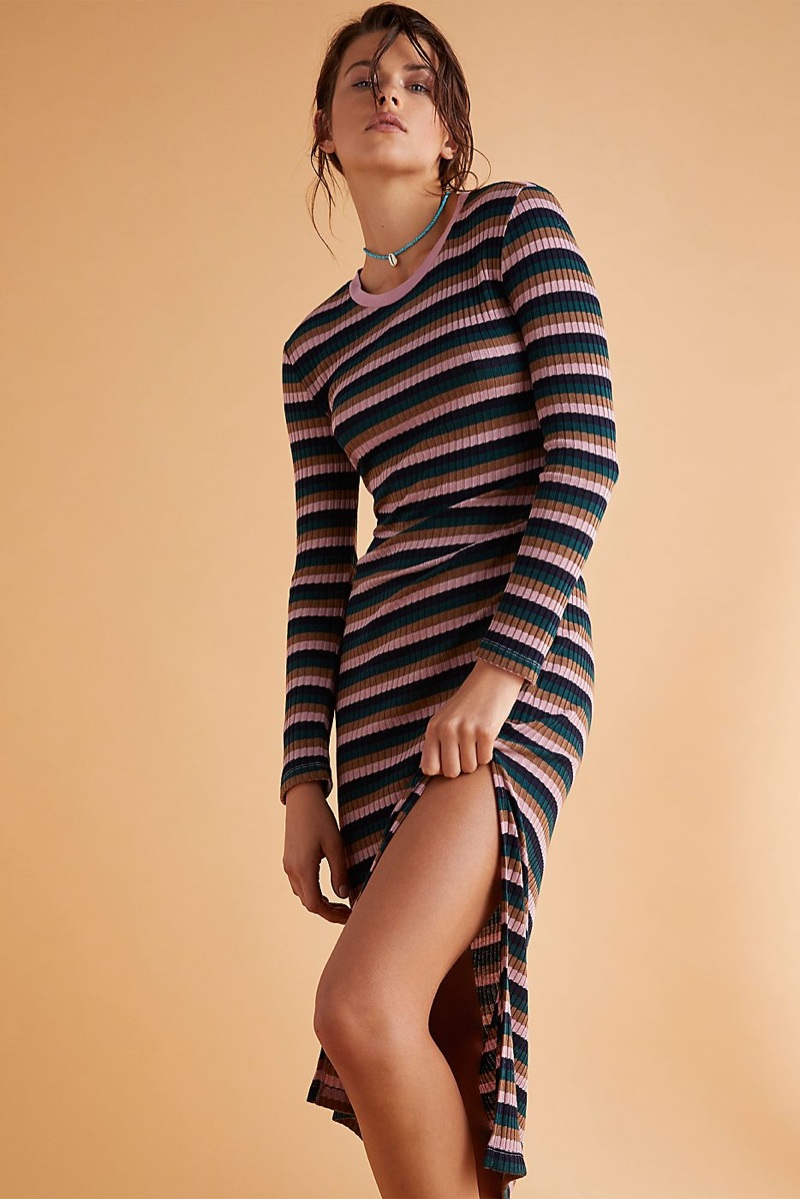 Free People 'End Game' Striped Midi Dress and 'Sierra Vista' Charm Pendant
Warm weather season is just around the corner, and if you want to embrace tropical vibes, Free People has the looks for you. It's latest trend guide called, 'The Getaway Plan', stars model Georgia Fowler. The fashion shoot focuses on breezy separates perfect for the beach and beyond. From knit dresses to one-piece swimsuits and lightweight cardigans, embrace bold patterns and colors for vacation season.
Related: Bright Ideas | 9 Colorful Spring Styles From Free People
FREE PEOPLE 'THE GETAWAY EDIT' 2018 LOOKBOOK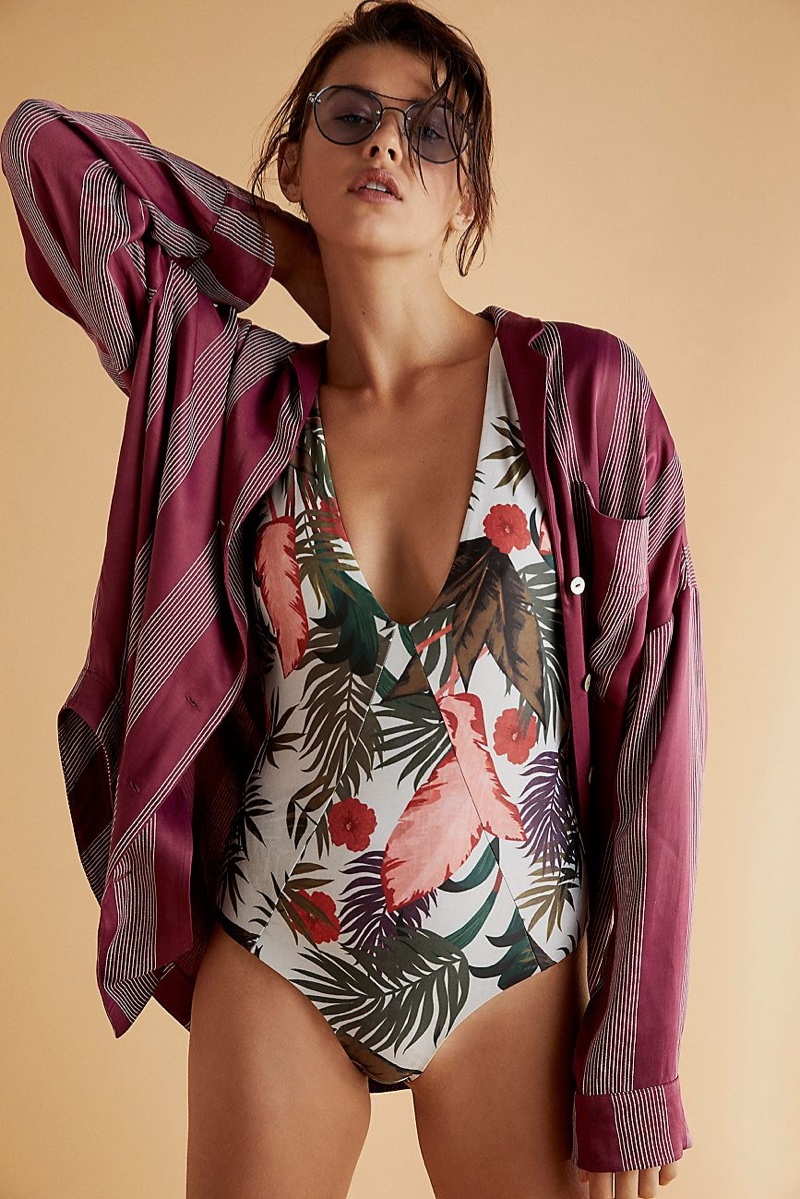 Stone Fox Swim 'Palma' Printed One-Piece Swimsuit, Intimately Free People 'Fool Me Once' Sleep Shirt and Free People 'Living in Color' Aviator Sunglasses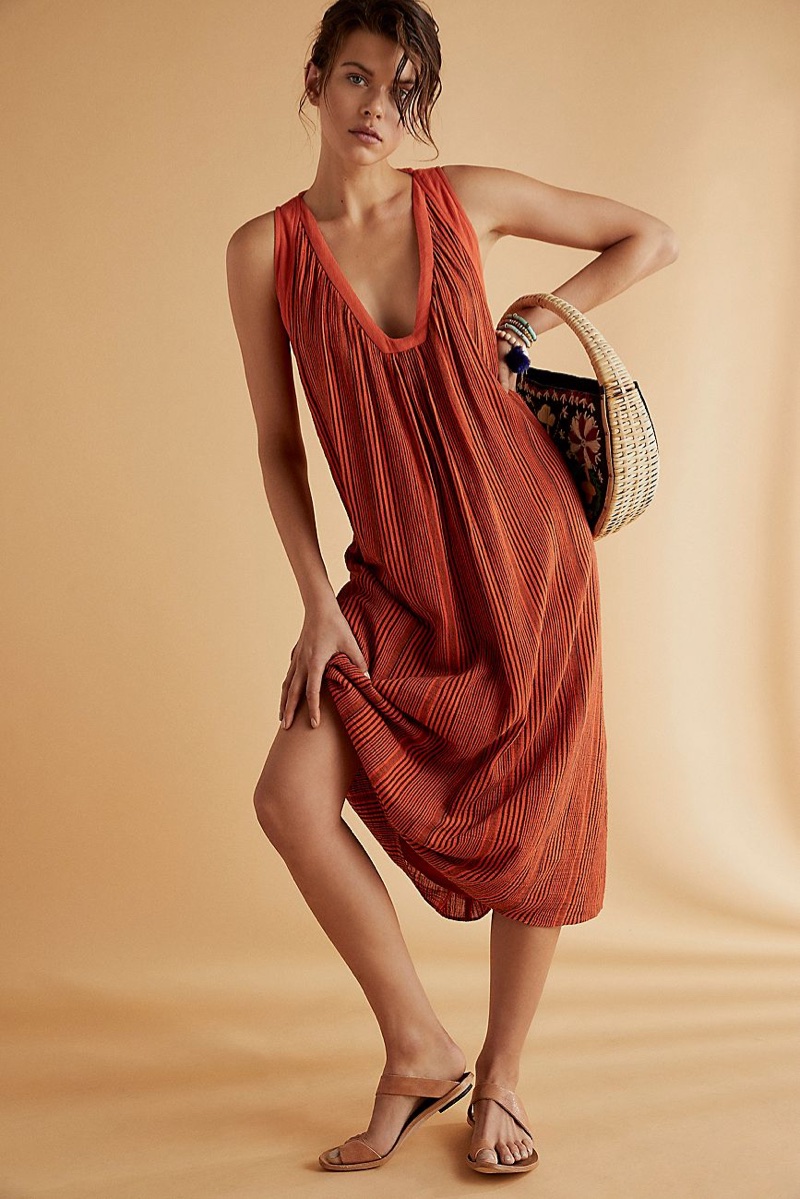 Free People 'Beckett' Midi Dress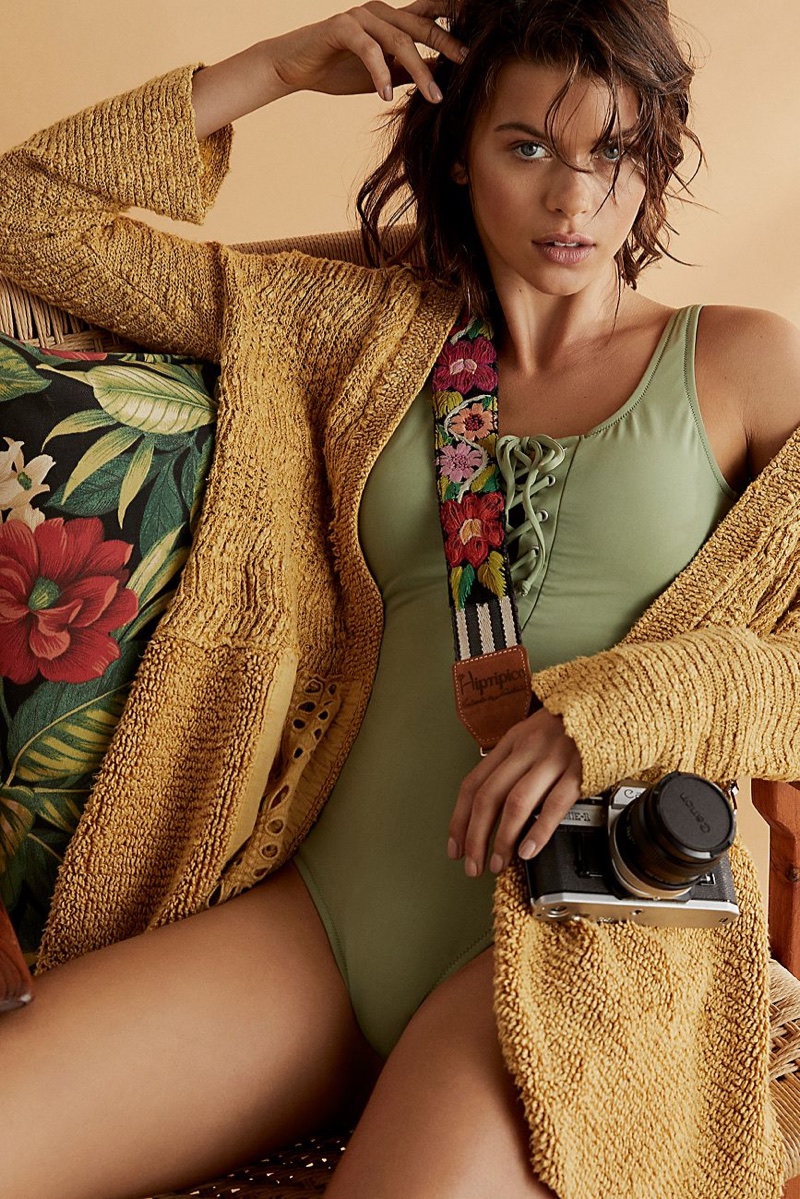 Free People 'Afterglow' Cardi and Rhythm 'Sunchaser' Lace-Up One-Piece Swimsuit in Palm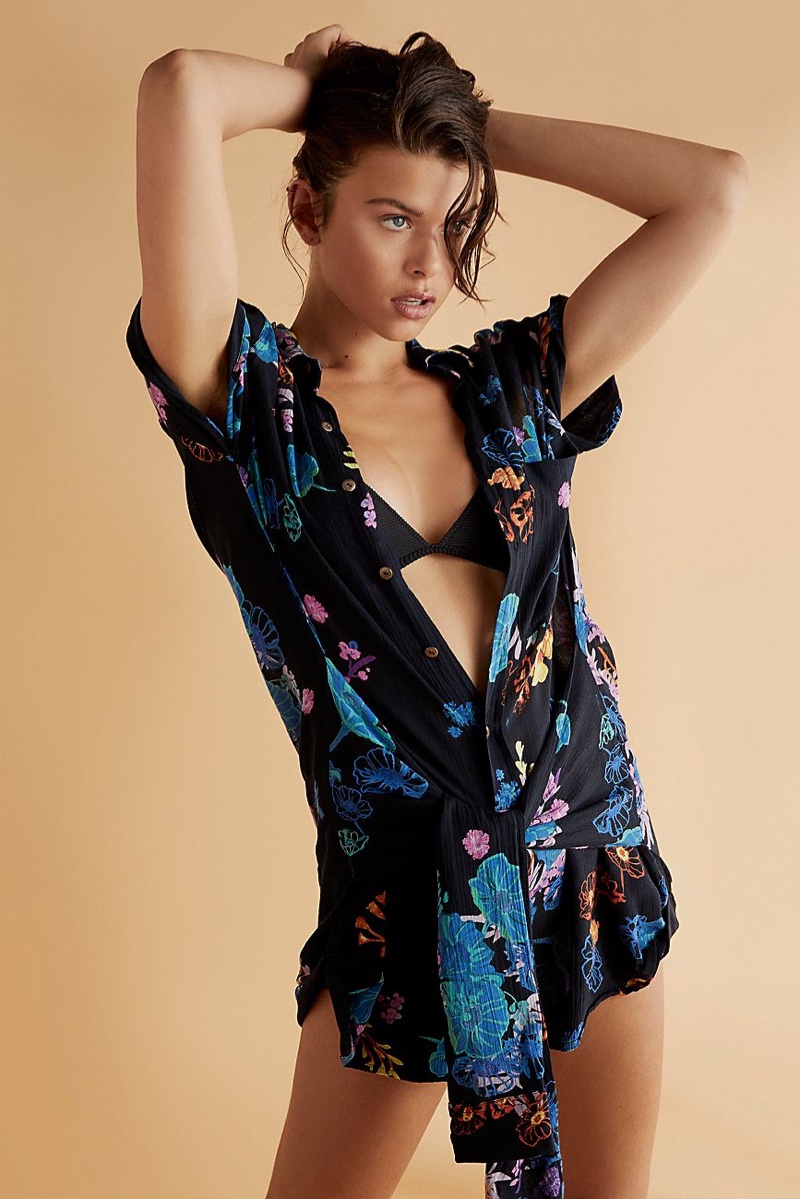 FP One Graphic 'Poppy' Romper and Rhythm 'Palm Springs' Bralette Top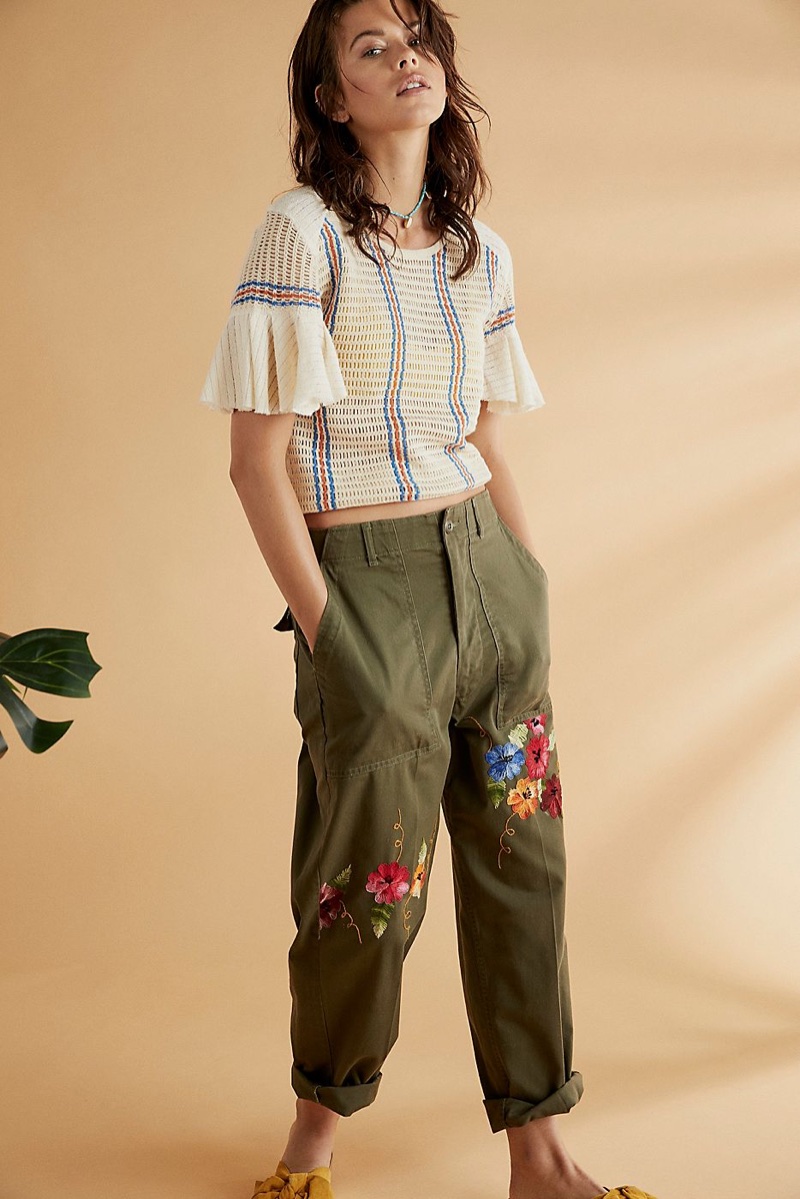 Free People Striped 'Babes Only' Tee and Rialto Jean Project Embroidered Military Pant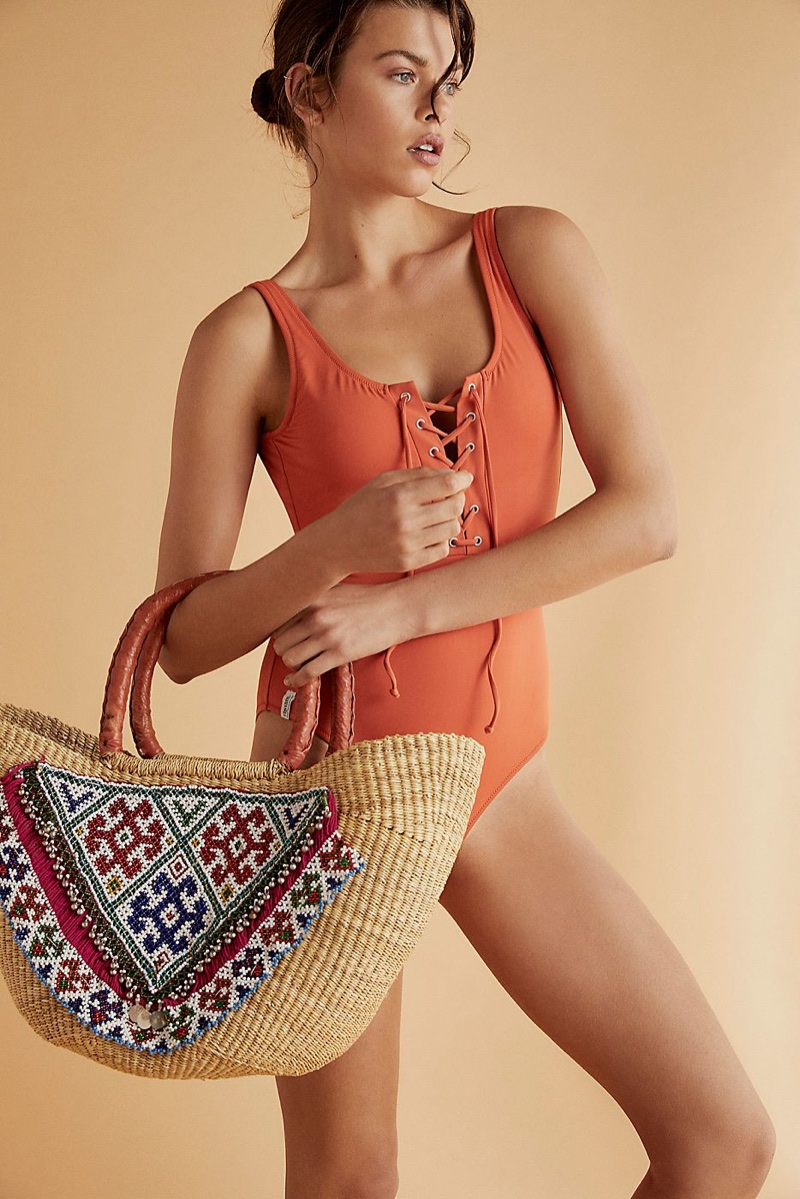 Rhythm 'Sunchaser' Lace-Up One-Piece Swimsuit in Tangelo and Tricia Fix 'Sandy Shores' Embellished Tote
comnum(0) tbcount(0) tbcount(243)
Categories:
Other Brands
Launched in 2009, the Fendi Peekaboo needs no introduction. The bag itself is the symbol of fashion and everyone adores it.
Now last year (in 2017), Fendi extended this line by introducing the Peekaboo Essential Bag, which is a new and slightly different version. And today they are releasing the Fendi Peekaboo Essentially Bag – a smaller version of the Essential Bag. Don't you just love the name?
The Design
So what's different about the Fendi Peekaboo Essentially Bag? Well, comparing to the Essential Bag, it's smaller in size. In fact, you can compare the Essentially Bag as the small/medium handbag while the Essential Bag is the large version.
And when you compare the Essentially Bag with the original version of the Peekaboo, there are some mini differences in shape and design. The Essentially looks taller when it doesn't fall forward.
But many components remained the same, like the iconic Fendi twist lock on both sides, the single handle and the leather shoulder strap that comes with it, to carry on your shoulder or cross body.
This gorgeous handbag is the latest trend and it's a must have. The basic leather is calfskin, which is a smooth but strong leather.
The Interior
The Essentially is also a bit different from the inside. It's made with two compartments divided by a stiff partition. But instead of featuring the double pocket (like on the original version), it's made with a zip pocket.
The Prices And Sizes
The Essentially Bag is measured 27 x 20 x 11 (L x H x D) cm, priced at €3300 euro, $4550 USD, £3250 GBP via Fendi boutiques.
More Images And Colors
comnum(0) tbcount(0) tbcount(248)
Categories:
Other Brands
Zhenya Katava turns up the glam factor for the February 2018 issue of L'Officiel Singapore. Lensed by Greg Swales, the brunette model wears romantic eye makeup looks for an editorial. Called 'Eyes on the Prize', the spread focuses on winged eyeliner as well as metallic eyeshadows. Hair stylist Mimmo Di Maggio works on Zhenya's undone waves with makeup by Ivona Milosevic.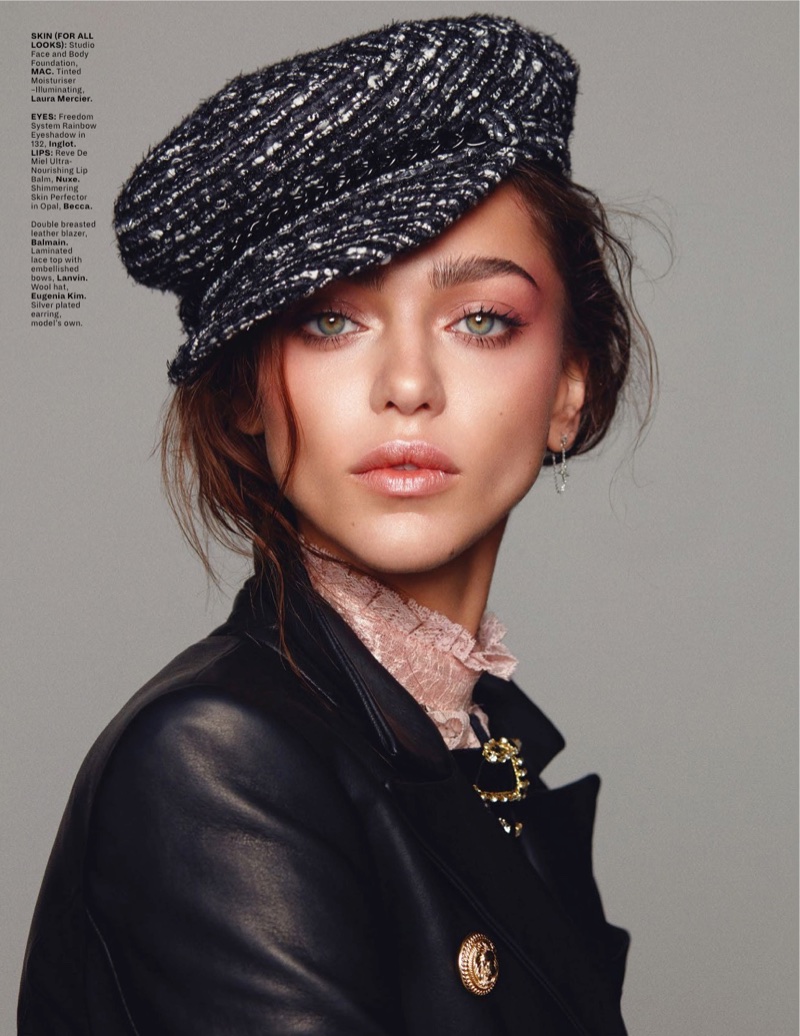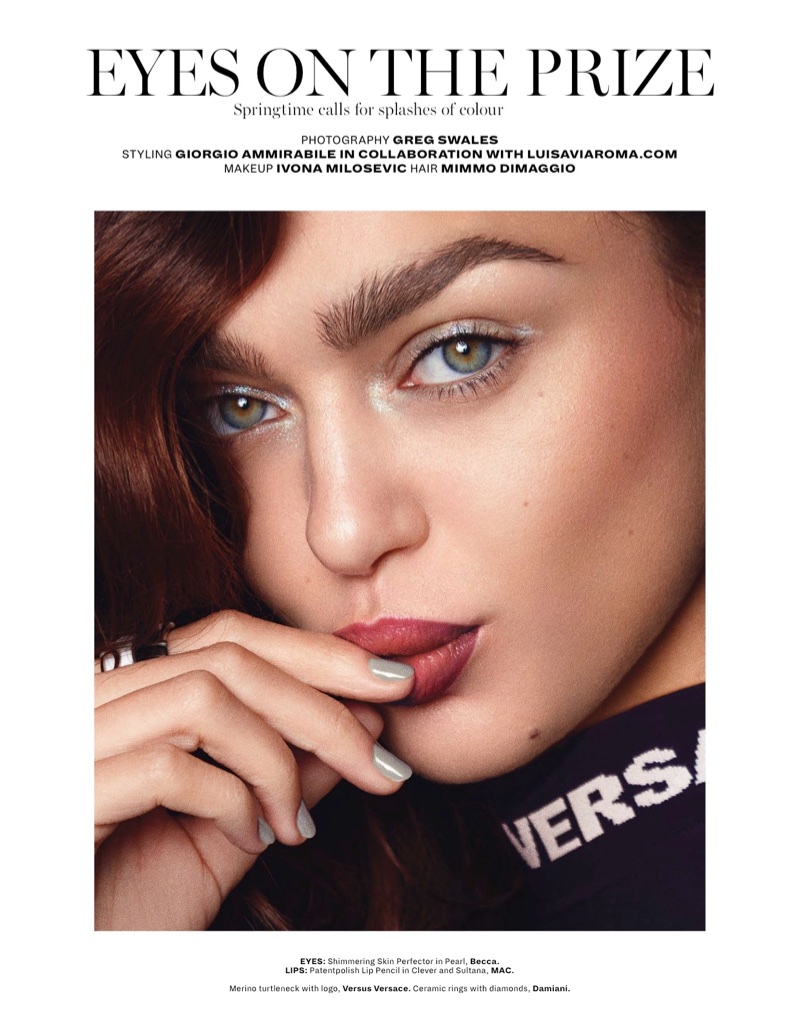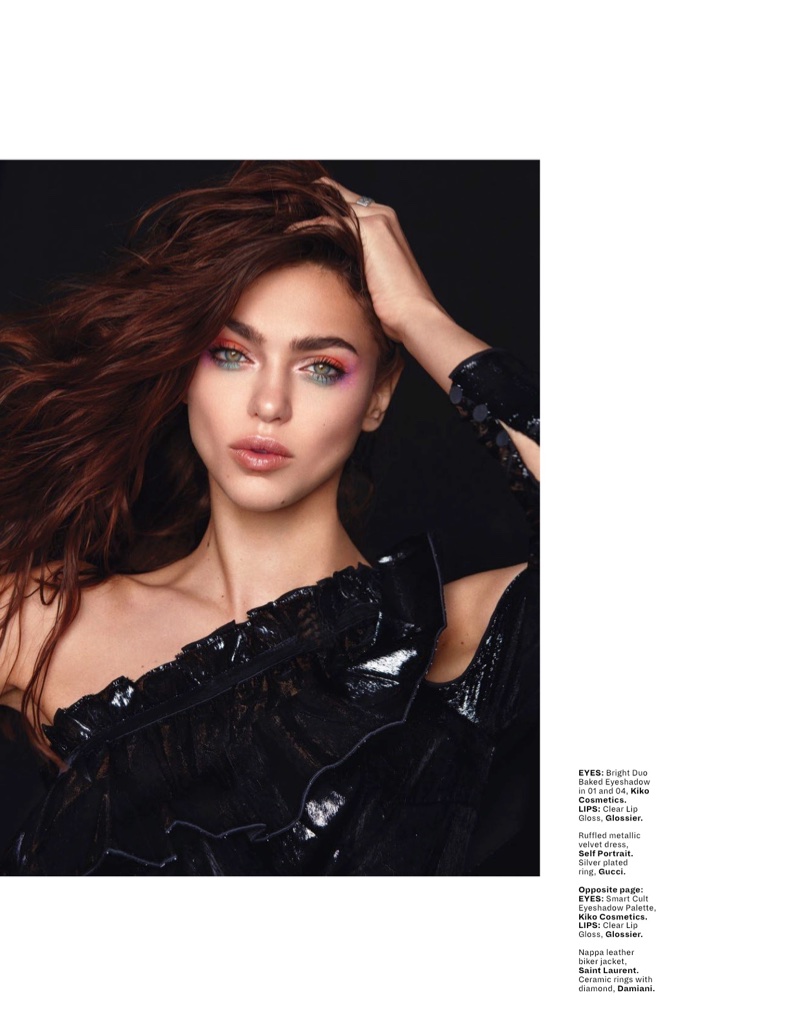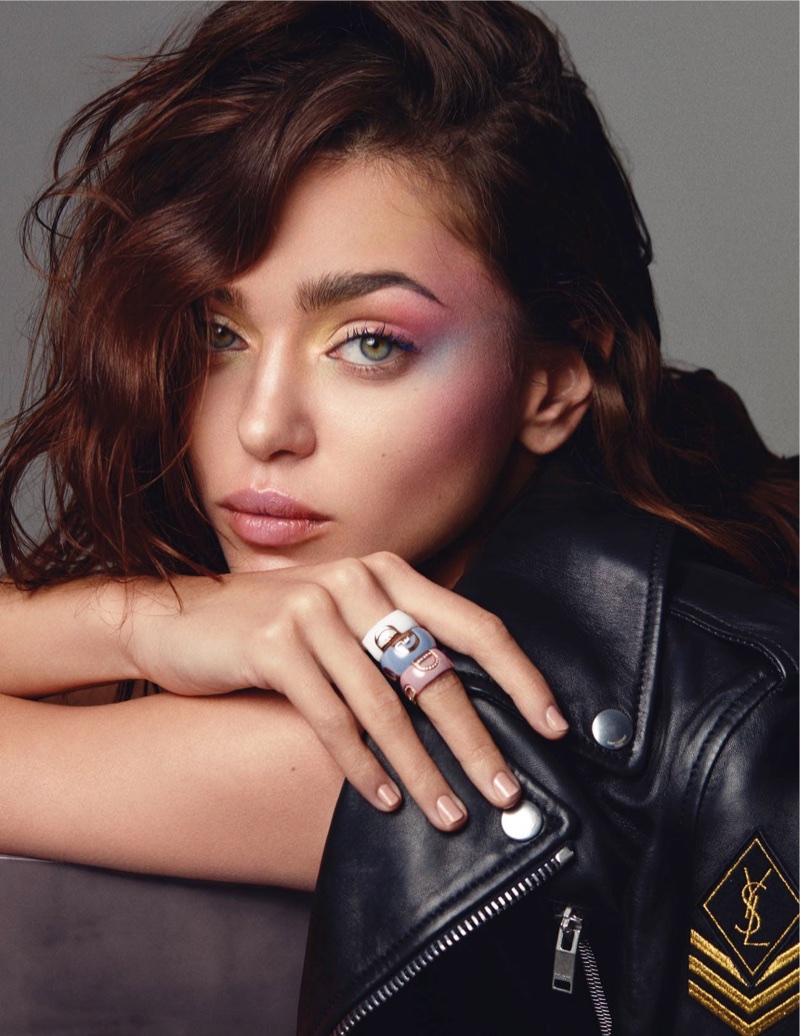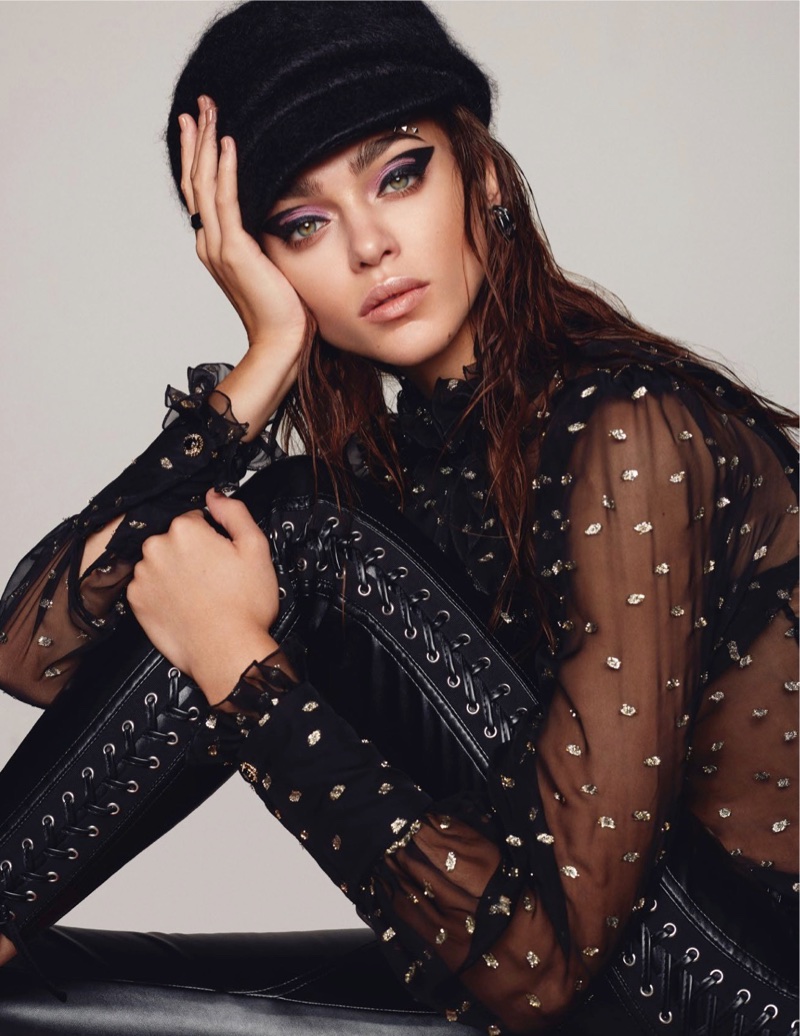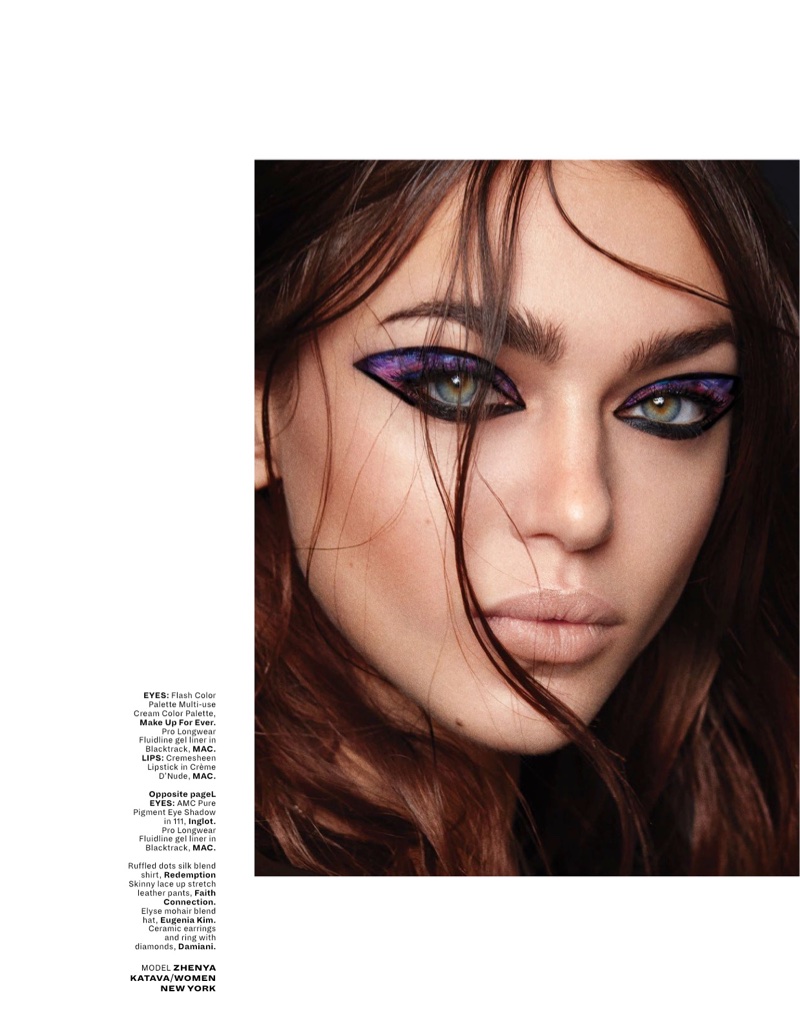 comnum(0) tbcount(0) tbcount(257)
Categories:
Other Brands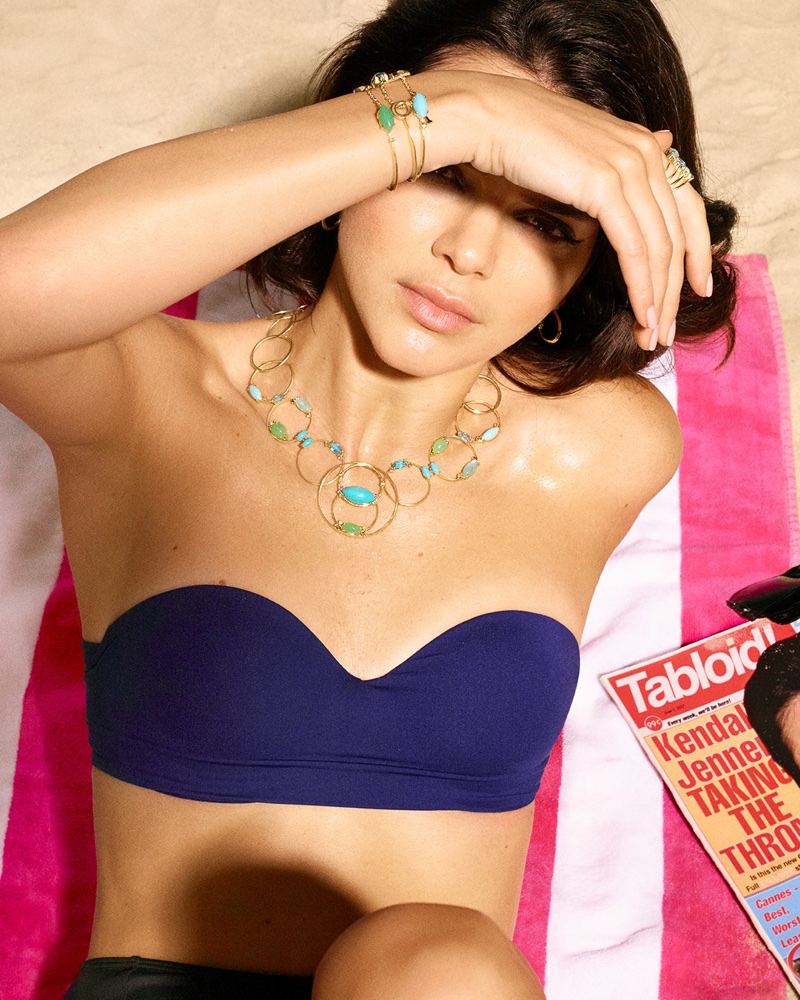 Kendall Jenner stars in Ippolita's spring-summer 2018 campaign
Kendall Jenner returns as the face of Ippolita's spring-summer 2018 campaign. Following up the fall advertisements, the supermodel poses in a trio of sun-drenched shots captured by Alex Prager. Kendall shines in turquoise and 18k gold styles ranging from layered bracelets to hoop earrings and chain necklaces. Clad in a blue bikini, the brunette covers her face with perfectly pink manicured nails. Discover more images of Kendall for Ippolita below!
Related: Kendall Jenner Takes to the Desert in Missoni's Spring 2018 Campaign
CAMPAIGN: KENDALL JENNER FOR IPPOLITA SPRING/SUMMER 2018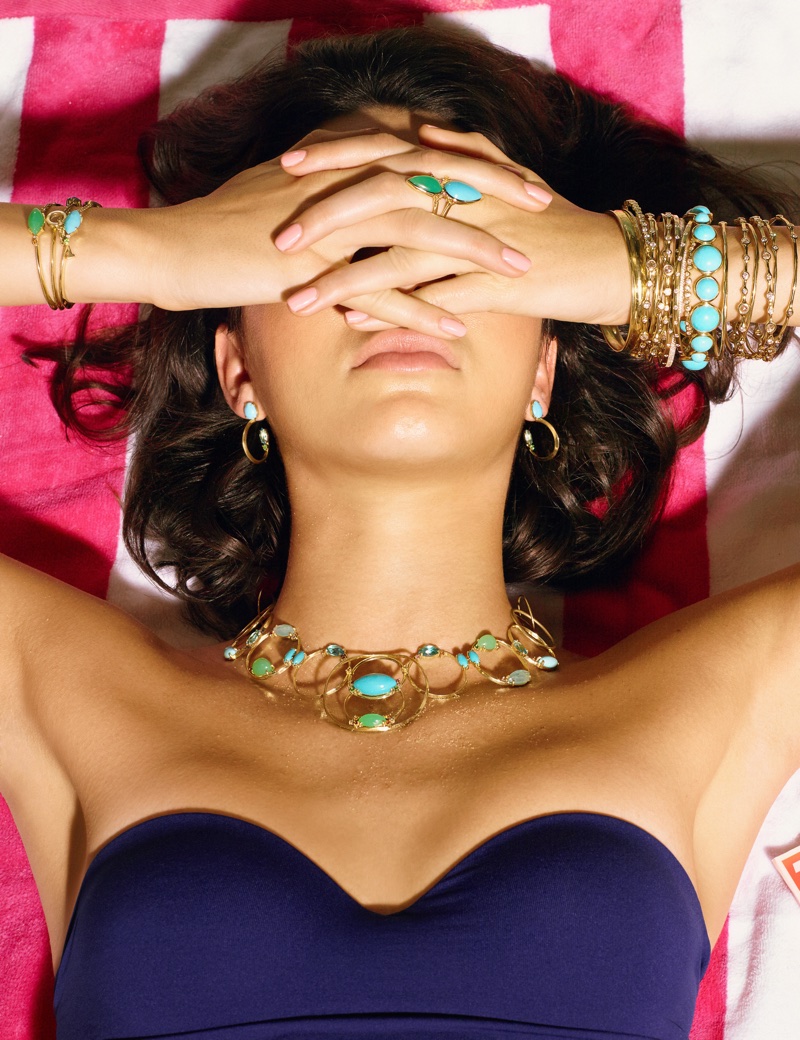 Model Kendall Jenner fronts Ippolita's spring-summer 2018 campaign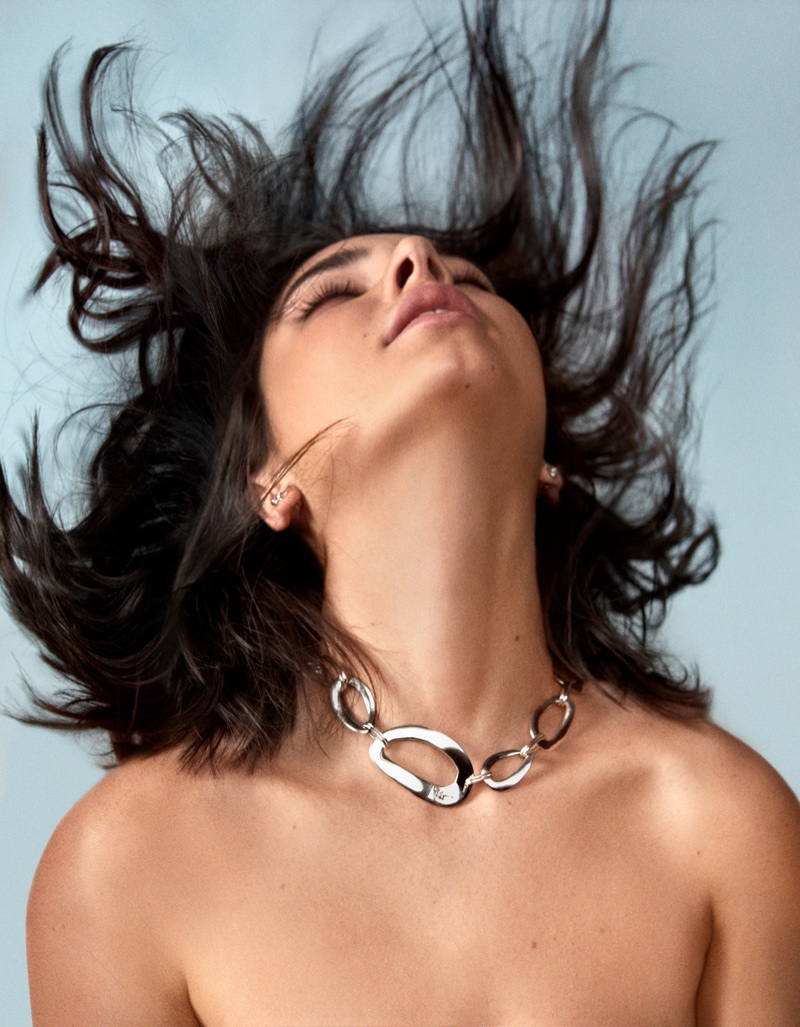 An image from Ippolita's spring 2018 advertising campaign with Kendall Jenner
comnum(0) tbcount(0) tbcount(214)
Categories:
Other Brands
We have the Extra Mini and the Square Mini for the Classic Flap Bag. Why can't we have the Mini for the Boy Bag? Well, if you're asking the same question, then we have a surprise for you. For the Spring Summer 2018 Collection, our dream has finally come true. The French Fashion house has created the Mini Boy Chanel Bag and it's the smallest size in the classic Boy Bag Collection.
And now? We have plenty of questions unanswered. For example; how mini is this handbag compared to the Small Boy Bag? And how is it different than the Extra Mini? Or is it comparable to the Boy WOC?
Meet The New Mini Boy, Your Mini Love
The Mini Boy Bag looks exactly the same like the bigger sizes, but of course it has been downsized. For this new season, Chanel has created the Mini Boy in Rainbow style; just like colors in the fairy-tale unicorns. If you like the classic shades, then perhaps there are more choices available. Please check with the SA. We're also certain that more colors will be introduced in the future.
This bag is made with a quilted body for the elegant look. It has a bit if boyish appeal due to the iconic studded Boy Clasp as well as the oversized but shiny chains. You can carry this bag on the shoulder or cross body. The Mini size is just incredible cute.
The Chanel Mini Boy Bag vs Small Boy Bag
The Small Boy Bag was already very tiny because you can grab it with just one hand. It was the cutest and the smallest bag available for this line. But now everything has changed because the Mini Boy Bag has born. It's much tinier than the small bag and so much cuter. However, the Mini size might be too tiny for you, then the small size is the best option. But let's compare them together.
The Small Boy Bag is measured 4.7' x 7.9' x 2.8' inches while the Mini Boy Bag is measured 3.7' x 5.9' x 2.8' inches. So what is the conclusion? The Mini Boy is smaller in terms of length and width, but the depth is as big as the small size. And even tough it's tiny; certainly we can think of some circumstances when we can use the bag. Perhaps you need to change your mind about the Boy WOC and just grab the Mini instead!
The Chanel Mini Boy Bag vs Boy WOC
Previously, if you wanted the smallest size of the Boy Bag, you have just one option. Consider the Boy WOC. But the Boy WOC was like a wallet with a chain, it was somewhat different than the small, medium or large handbag. The feel, the looks like the Boy Clasp (which was much smaller) or the chain were all different.
Now that we have the Mini Boy Bag, let's compare it with the Boy WOC in sizes.
The Chanel Boy WOC is measured 4.8' x 7.6' x 1.4' inches and the Mini Boy Bag is measured 3.7' x 5.9' x 2.8' inches. Well, are you now surprised? The Boy WOC is bigger in terms of width and length; in fact it's much bigger and in one way (length) even a bit bigger than the Small Bag. However the Mini Boy Bag wins when it comes to the measurement of depth, meaning it can store a bit more stuff while remaining small. The Boy WOC however, is flatter and can store only the basic essentials.
The Chanel Mini Boy Bag vs New Mini Classic Flap Bag
The most difficult decision you're going to face is going to choose between the Mini Boy Bag or the Extra Mini Classic Flap Bag, because both of them are popular, iconic, classic and water-mouthing obsessive. We cannot decide for you, but we can do a quick comparison to see which one is bigger and smaller.
The Extra Mini Classic Flap Bag is sized 4' x 7' x 2' inches while the Mini Boy Bag is measured 3.7' x 5.9' x 2.8' inches. So what do you think? The Extra Mini Classic Flap Bag is evenly sized in terms of length, but smaller in terms of height. Generally, the Mini Boy is a big bigger than the Extra Mini.
But how about the Square Mini? Let's do a quick comparison for this bag as well.
The Chanel Mini Boy Bag vs Square Mini Classic Flap Bag
The Square Mini Classic Flap Bag is also a very famous handbag and it's bigger than the Extra Mini. The Square Mini is measured 5.3' x 6.7' x 3.1' inches while the Mini Boy Bag is measured 3.7' x 5.9' x 2.8' inches. So if you're looking for a bigger size of the Mini, the Square Mini might be the best pick. However, the look is completely different than the Mini Boy. So it's up to you to decide, difficult huh?
The Interior
There isn't much of surprise when it comes to the interior of the Boy Bag. There is just one big compartment inside and perhaps that's also good because it's easier to organize and the space has been maximized (instead of adding patch pocket, card slots etc.)
The bag is made in grained calfskin.
The Sizes And Prices
The style code is A67364, measuring 3.7' x 5.9' x 2.8' inches, the price for the rainbow style is $3100 USD, $4025 CAD, €2890 euro, £2620 GBP, $4860 SGD, $4550 AUD, ¥399600 JPY, 15150 MYR via Chanel boutiques.
comnum(0) tbcount(0) tbcount(216)
Categories:
Other Brands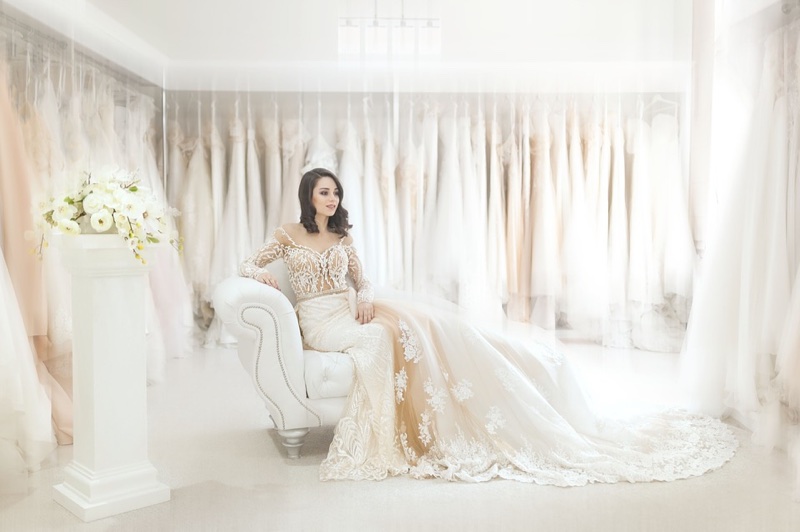 Photo: Pixabay
When it comes to your wedding day, a major amount of time and effort goes into finding the perfect dress. But every bride knows that it is not just about your gown. Every single accessory counts from a veil to your shoes and even your jewelry. An amazing dress is definitely an important factor to looking good, but if your accessories are less than stellar, they can easily bring your look down. In this guide, we rounded up five items that you want to get right for your big day. From wedding veils to bridal sashes, discover them all below.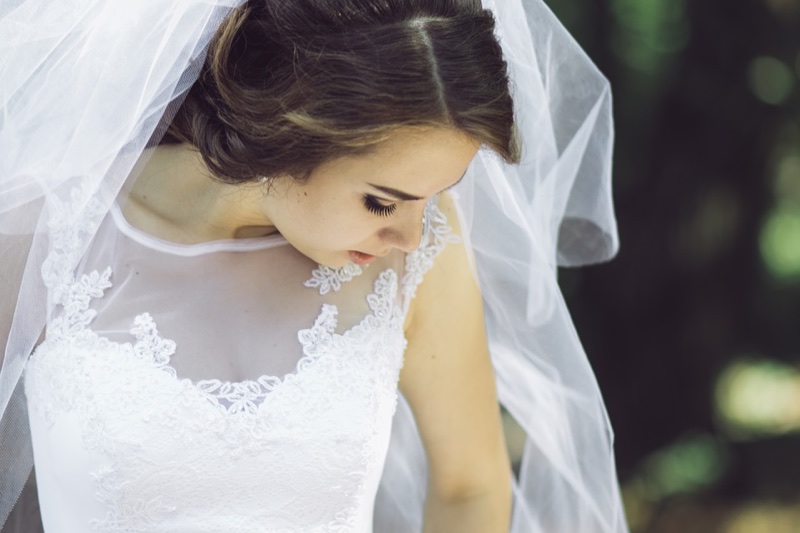 Photo: Pixabay
WEDDING VEILS
The first accessory we will be looking at is the wedding veil. This traditional accessory can add a sense of drama and mystique to any dress. Whether you are looking for a short veil that just covers your face, or a long veil that reaches to the floor–it's all about showing off your personal style. A lace veil works perfectly for the more traditional bride while a sequin embellished style works for the more modern bride.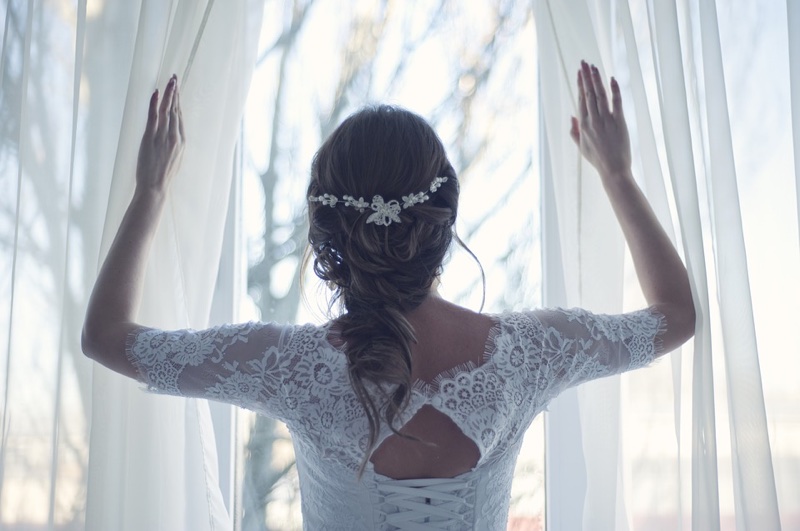 Photo: Pixabay
HAIR CLIPS
Now that you have your wedding veil taken care of, you'll want to focus on your hair. Will you be wearing it up or down? Maybe half up and half down. Another way accessory to pay attention to for your wedding day are hair clips, combs and halos. Picking out your hair accessories can easily allow you to showcase your personal style. If you normally wear bohemian style, choosing a floral embroidered headband or halo is a good choice. More into a classic look? A glittering comb attached to an elegant bun will look absolutely timeless. And if you want to keep it understated, looks for a bejeweled pin.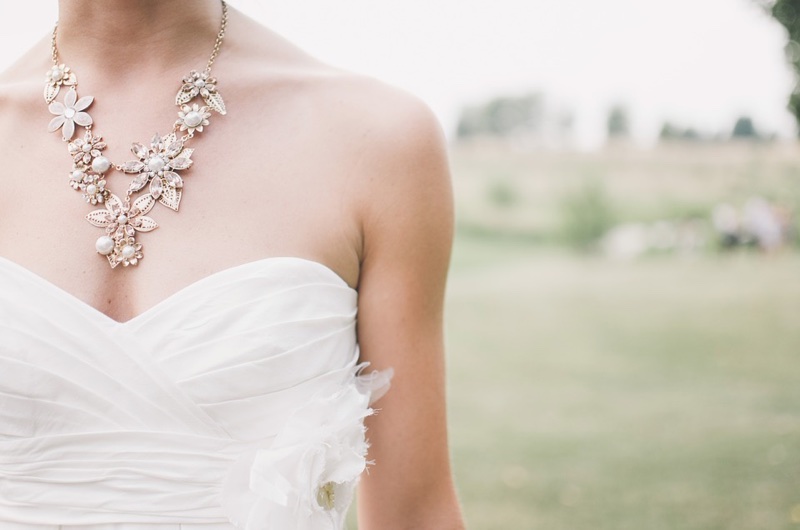 Photo: Pixabay
JEWELRY
Another aspect of your wedding look that you should focus on is your jewelry. Whether you want to keep it simple by just wearing earrings or layer up on the bracelets, there's plenty of options. Of course, you need to consider the silhouette of your dress before selecting your jewelry. If you have a plunging neckline, a large, pendant necklace can really pull the look together. For those who decide to wear their hair in a updo, a glittering pair of chandelier earrings channels an elegant look. And if you want to pay homage to your relatives, you can easily wear family heirlooms to bring a sense of tradition to the ceremony.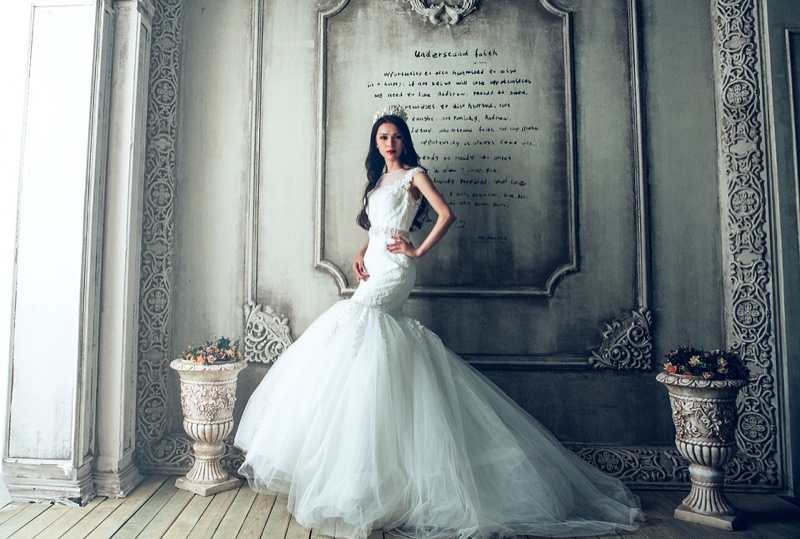 Photo: Pixabay
BELTS / SLASHES
Another perfect finishing touch to your wedding dress is a belt or even a sash. We recommend to let your dress take the lead when it comes to selecting a belt. The more minimal your dress is, the more opulent your belt can be. Think crystals, sequins and jewelry. On the other hand, if your dress is already embellished, a simple satin sash will make the ideal accent. It's the small things that make a difference.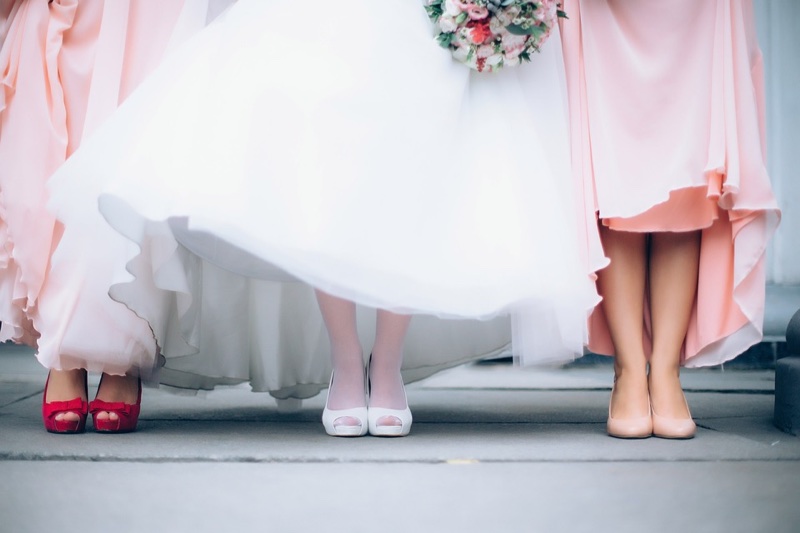 Photo: Pixabay
SHOES
Last, but not least, we put a focus on shoes. When it comes to footwear, you must focus on style, color and silhouette. An ivory pair of pumps can go great with a traditional white wedding dress. However, if you want to turn up the shine factor, search for glittering sandals embellished with crystals. If you are a girl looking for comfort, don't be afraid to wear flats! But look for those made in special fabrications. Lace or satin ballet flats will be absolutely gorgeous with just about any look.
Categories

New Posts

Hot Posts

Tags