Categories:
Other Brands
The Chanel Tweed Quilted Flap Bag from the Fall Winter 2017 Collection is not like the Classic handbags. It's Chanelish, but then with a shiny crown on its head. The question is whether you think it's practical to wear as an everyday bag? Or whether you would keep it in the wardrobe for the special occasions? Is this a good investment for you?
The Design
On the first-look, you might think: 'it's the Classic Flap Bag with new decoration'. But it's not! The lower part of the body is made from leather, but not the same diamond quilting like on the Classic Bags. This Tweed Quilted Flap Bag is flat quilted, which is much smoother and feels more modern. However, it misses the nice touch of the classic diamond quilting.
What's more? The center features the new CC logo in vintage gold hardware. But this is a sophisticated handbag; just take a look at the woven chain leather strap. While the chain is made in gold hardware, the leather strap is colored in oil-slick, which explains its shiny effect.
This purple (oil-slick) color of the chain leather strap matches perfectly to the decoration of the upper part. The lower and upper parts have been separated with a small-sized woven chain leather strap. The upper part is then designed with tweed, which creates a multicolor look. So this bag is mixed with leather and tweed, and it's a new seasonal design.
The Interior
There are two sizes available; the small and medium. The small size is a bit bigger, but comparable to the Small Classic Flap Bag. Here's a comparison:
The Chanel Small Tweed Quilted Flap Bag is measured 5.5' x 10.2' x 2.4' inches, while the Small Classic Flap Bag is measured 5.5' x 9.1' x 2.8' inches.
The Medium size of the Tweed Quilted Flap Bag is a bit bigger than the Medium Classic Flap Bag. Here's an comparison.
The Chanel Medium Tweed Quilted Flap Bag is measured 7.1' x 11.8' x 3.1' inches, while the Medium Classic Flap Bag is measured 6.3' x 10.2' x 2.8' inches.
Both handbags are big enough to help you store your daily essentials.
The Sizes And Prices
Chanel Small Tweed Quilted Flap Bag
Style code: A91992
Size: 5.5 x 10.2 x 2.4 inches
Price: $3400 USD, €3300 euro, £2990 GBP, $5370 SGD, $27400 HKD, ¥425520 JPY,16600 MYR
Chanel Medium Tweed Calfskin Flap Bag
Style code: A91993
Size: 7.1 x 11.8 x 3.1 inches
Price: $3700 USD, €3600 euro, £3260 GBP, $5860 SGD, $29900 HKD, ¥464400 JPY, 18100 MYR
More Images
comnum(0) tbcount(0) tbcount(278)
Categories:
Other Brands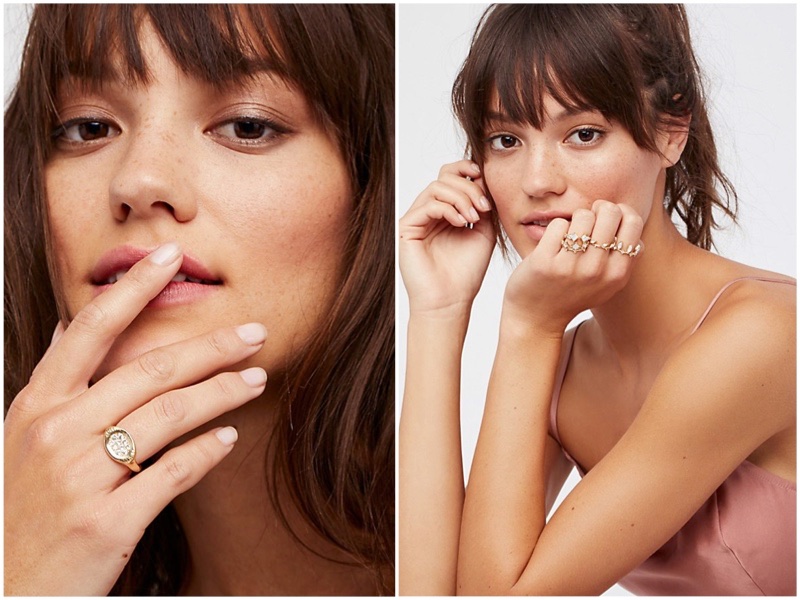 Photo: Free People
Your wedding ring has sentimental value and you want it to stay as perfect as it was in when you said: "I do." Now that you've got something on your finger to shine as a sign of your love, you want to keep it in the best shape that you can. Take note of these tips to keep your ring looking its best for years.
BUY INSURANCE
Many people don't insure their rings because it costs more money upfront, but it is worth it. If it gets lost, damaged, or stolen you'll want to be able to recoup some of the costs.
It's also recommended to get your jewelry appraised every five to seven years, especially if the cost of the metal and diamonds in your ring has gone up since it was purchased. If something did happen, you'll want to be reimbursed for it is actually worth and not what it was worth five or ten years ago.
KEEP IT ON AROUND DRAINS
You might want to take your ring off when you wash your hands but avoid the desire to set it on the sink while you wash. There's too much of a risk of it accidentally falling down the drain and disappearing. Place your ring somewhere safe when it isn't on your finger to avoid a devastating loss. Never, ever clean your ring over a drain.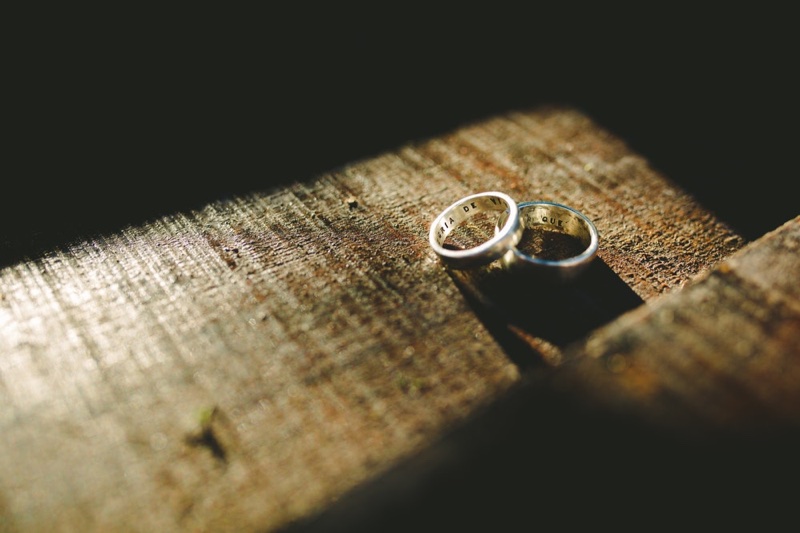 Photo: Unsplash
TAKE IT OFF SOMETIMES
It can be tempting to keep your precious wedding ring on your finger all the time, but it needs to come off sometimes. Don't wear your ring where it can be damaged such as when working out with weights, gardening, or doing the household cleaning with harsh chemicals.
CLEAN IT PROPERLY
Be gentle when cleaning your ring and use something that is safe for the diamond and the metals. Clean it by letting it sit in a glass of warm water with a mild dish soap. Scrub it gently with a very soft toothbrush and dry it with a soft cloth.
Take it to get it professionally cleaned on a regular basis to keep it in tip-top shape. Some rings like princess cut engagement rings have more edges and need more detail to clean. A reputable store will be able to clean it for you without you having to worry about it coming back damaged.
AVOID RESIZING
Avoid getting your ring resized if at all possible. Swelling during pregnancy or slight weight gain shouldn't be a cause to get it enlarged immediately. Wait if you can because resizing your ring requires having the jeweler modify the fragile band.
Resizing weakens the ring and increases the chances of it getting damaged and having to have the diamond reset in the next few months or years.
Keep your wedding ring in its best possible shape. You're proud of it and want to wear and display it as a sign of your love and affection. Proper wear and care will ensure that you don't have anything to worry about and can look at it glisten day after day.
comnum(0) tbcount(0) tbcount(278)
Categories:
Other Brands
Isabeli Fontana lands the December-January 2017.2018 cover of Glamour Italy. Photographed by Giovanni Gastel, the brunette poses in a cashmere sweater and bra from Fay with Chopard jewelry. Inside the magazine, Isabeli wears sleek fashions from top brands. From leather jackets to denim, the Brazilian stunner models designs from the likes of Alexander McQueen, Michael Kors and Twinset.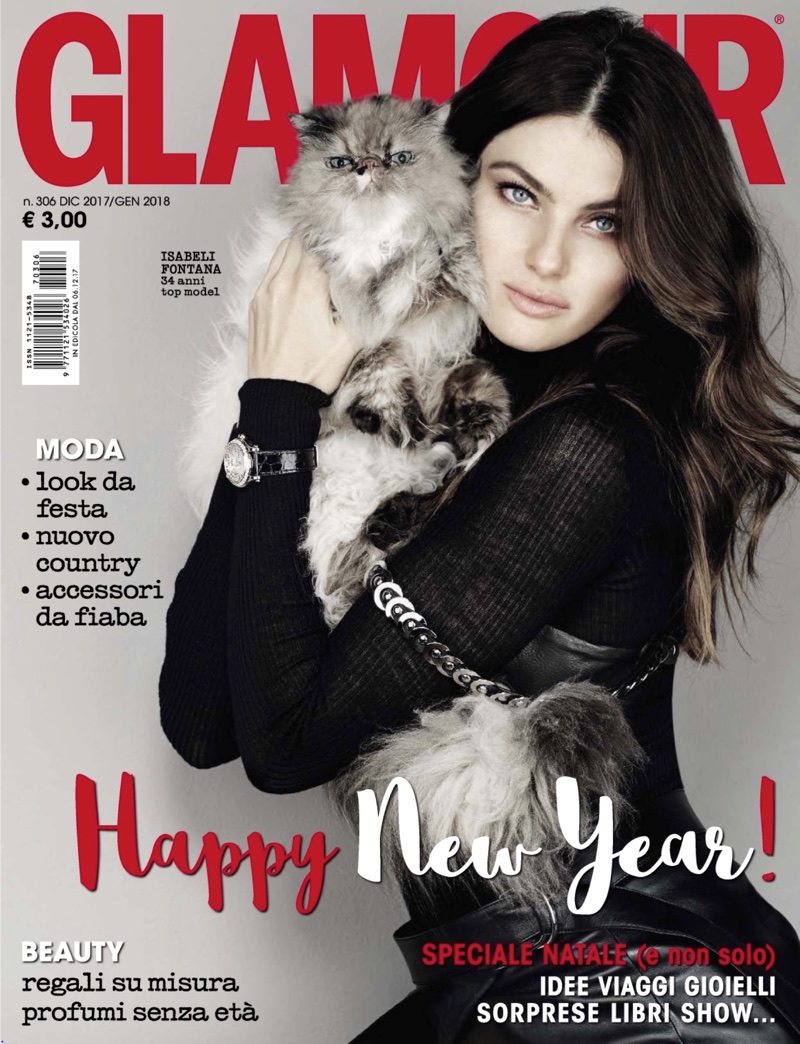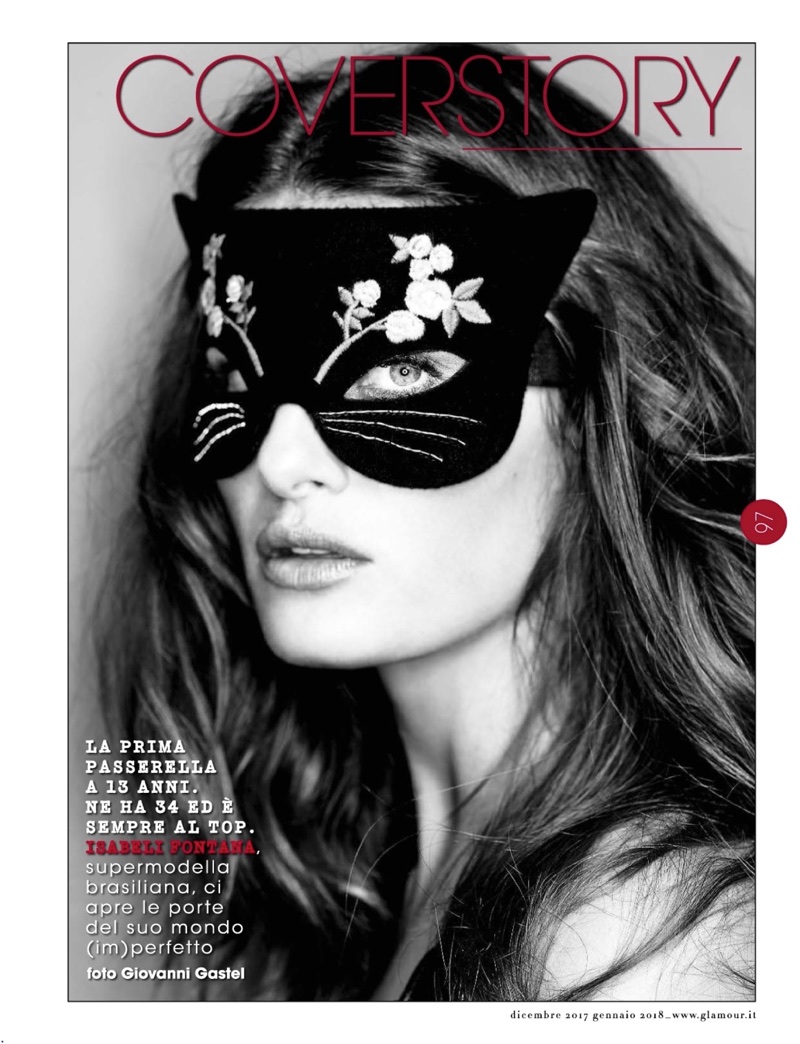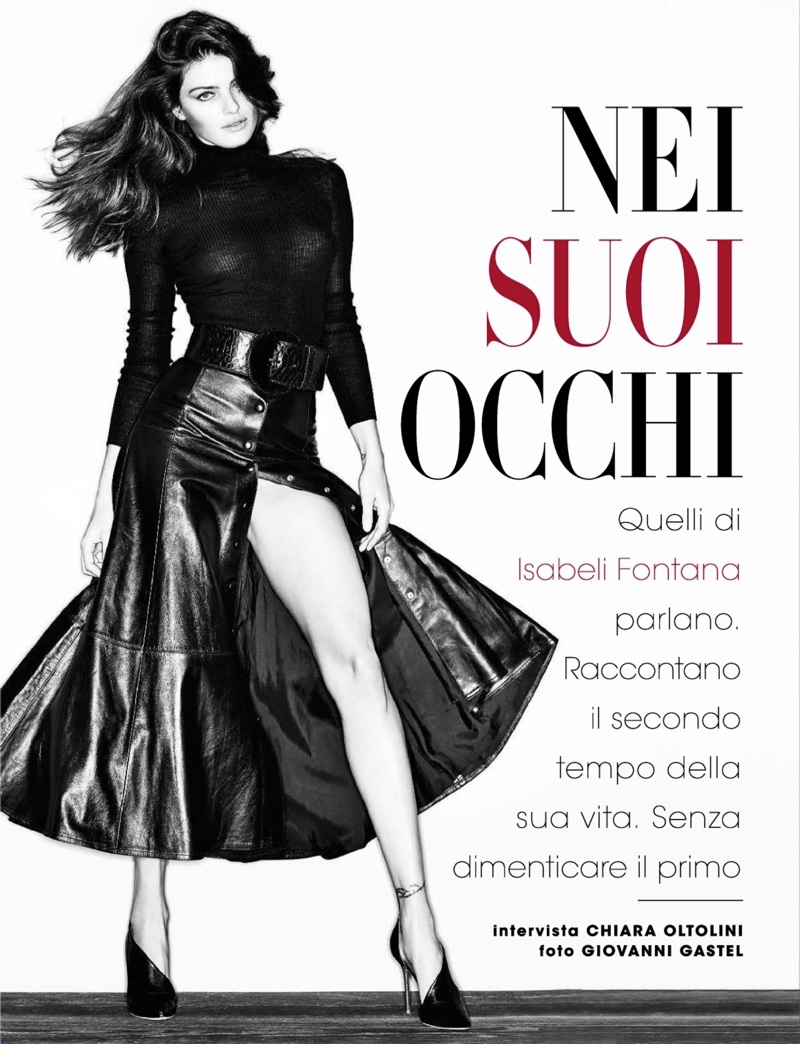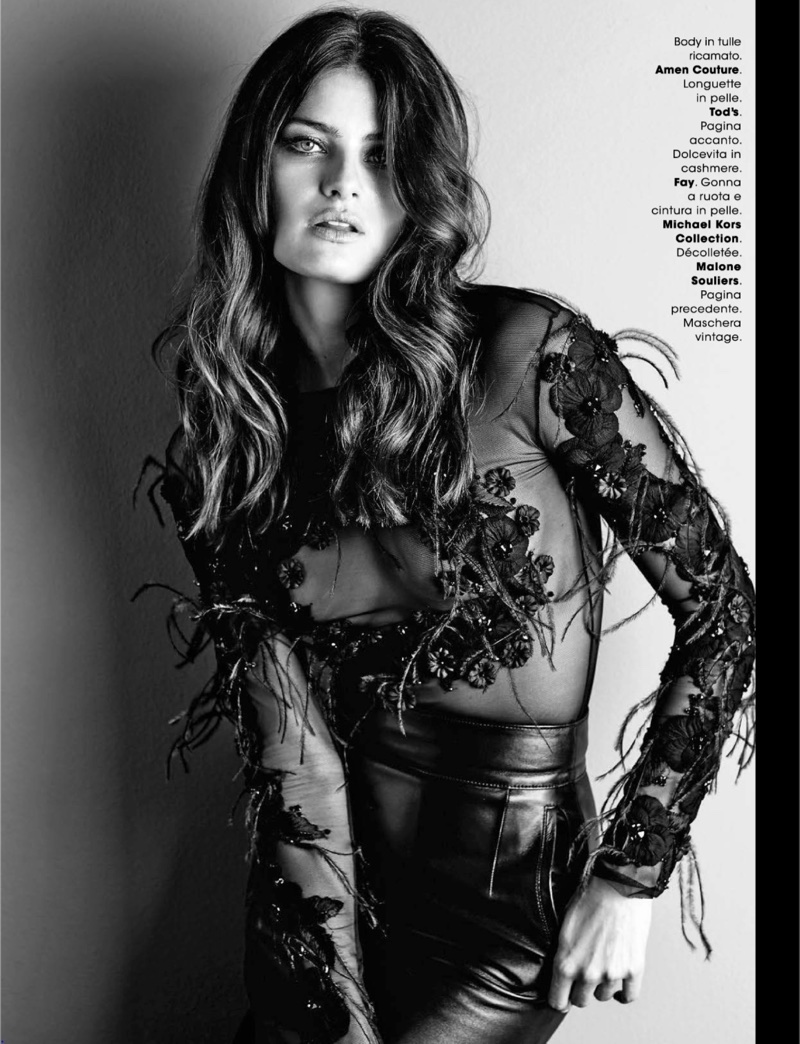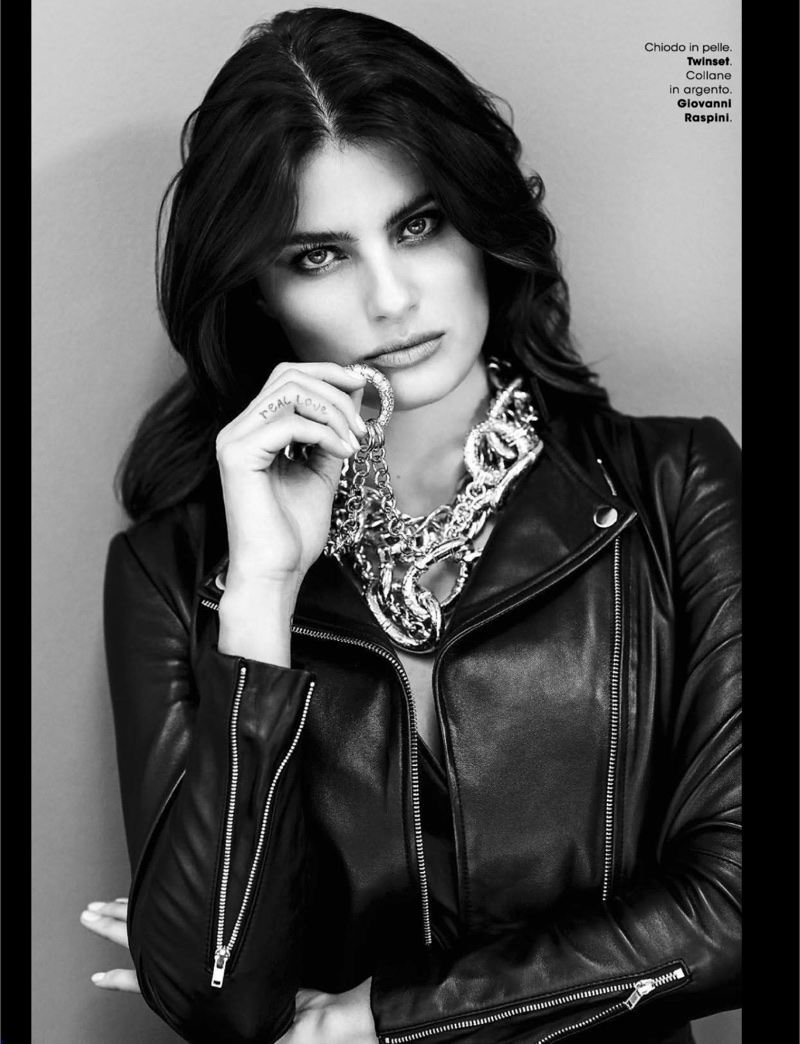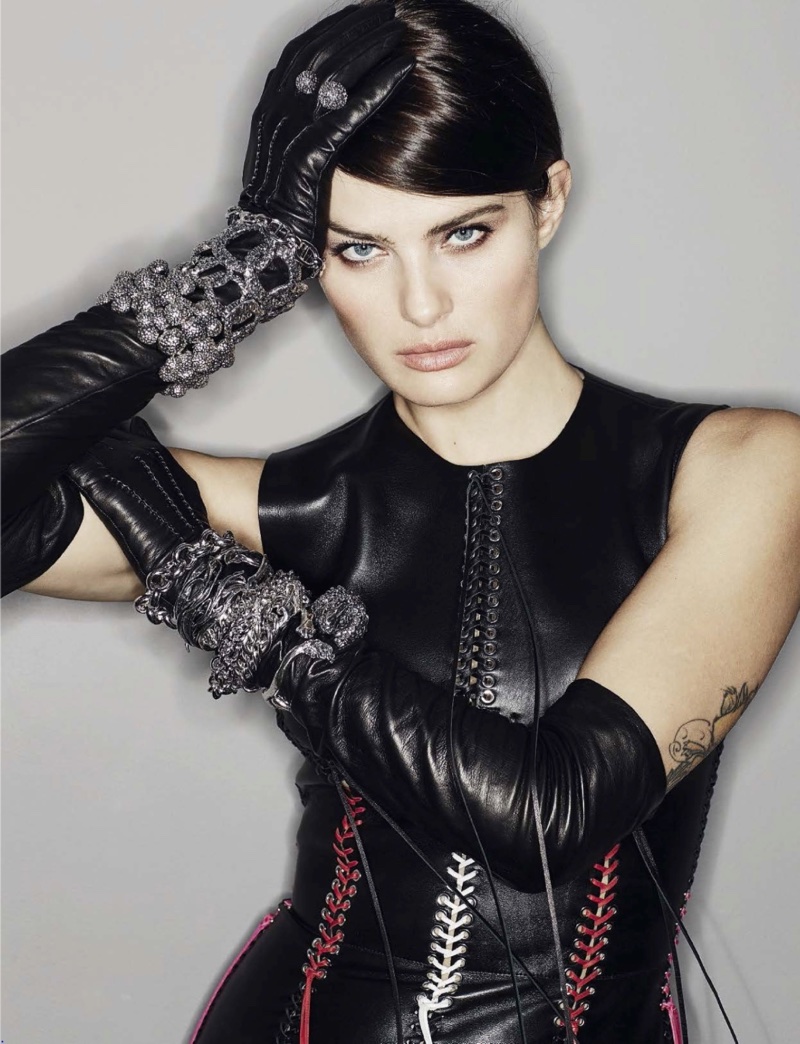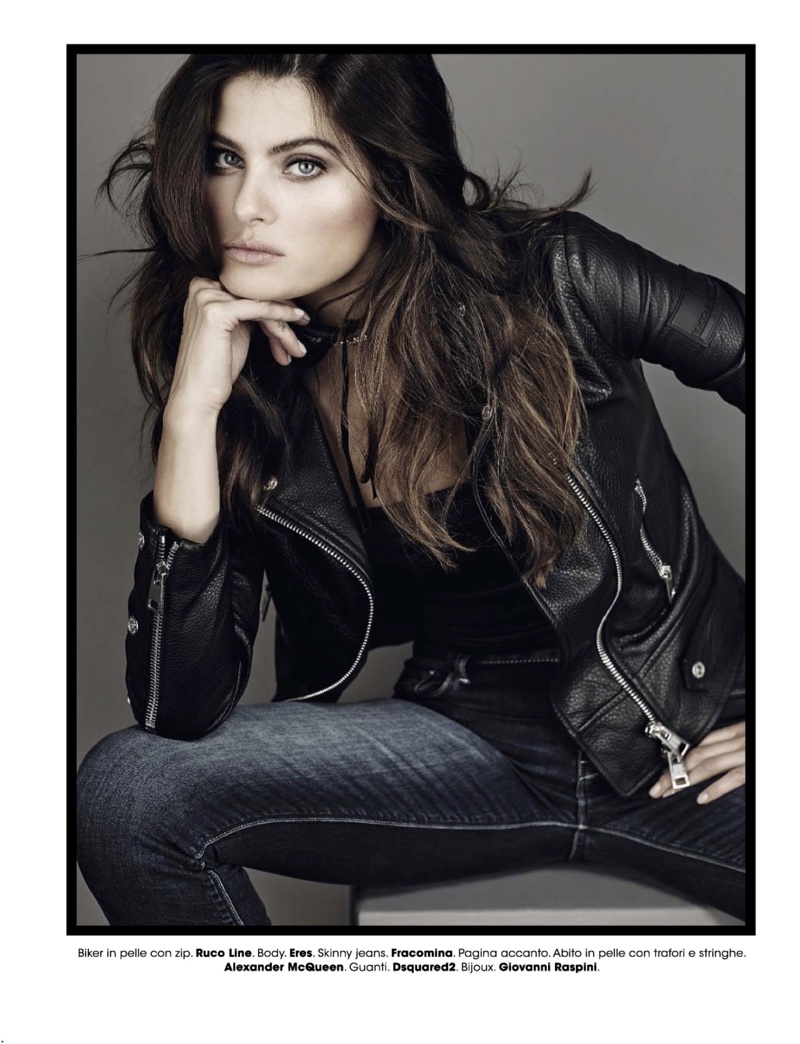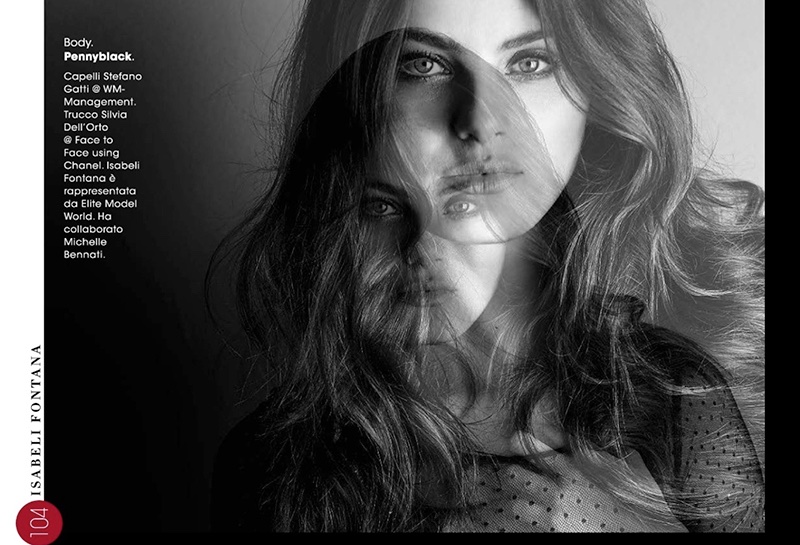 comnum(0) tbcount(0) tbcount(266)
Categories:
Other Brands
Chanel has just figured out a new way to poke our bag obsession. They are now converting the topic of each collection into a beautiful charm. Last season they introduced the Chanel O Cases with Cosmo Charm and now for the Cruise 2018 Collection, they have released the Chanel Chevron O Cases with Ancient Greek Charm.
The Design
Just like the Classic Flap Bag, the Chanel O Case is one of the house's classic handbags. So it doesn't need any introduction. But we do like to note that besides the new embellished charm, the Chanel O Case for this season has been slightly altered.
The most important change is the new leather; these Chanel O Cases have been made in grained lambskin. Now we're familiar with the smooth and soft lambskin, but grained lambskin? It's perhaps Chanel's new experiment so you can enjoy both the softness and the luxurious feel of the grain.
The center is crafted with the signature CC logo but in vintage gold hardware. This bag is refined with Chevron Quilting, which looks as beautiful as the Diamond Quilting version. It also comes with a new limited edition Ancient-Greek-Inspired charm, which is only available for this season. The symbols on the charm include the Greek Temple mirroring the famous Parthenon, which was built in dedication to the goddess Athena (the virgin Goddess of Wisedom). The little owl is also known as the Athene Noctua, which traditionally accompanies Goddess Athena or Minerva.
The Interior
The interior of this Chanel O Case is just like the other versions. Inside you will find one large space to store your basic stuff.
The Sizes And Prices
Style code A82545, measuring 7.9' x 10.8' x 0.4' inches, priced at $1100 USD, $1550 CAD, €1105 euro, £1020 GBP, $1860 SGD, 146880 JPY, 5850 MYR via Chanel boutiques.
More Images And Colors
comnum(0) tbcount(0) tbcount(309)
Categories:
Other Brands
Heidi Klum pays homage to Michael Jackson's Thriller music video by dressing up as a werewolf for Halloween.
So Halloween has come and gone for another year, but that doesn't mean that it is forgotten. The best part of Halloween (apart from the candy) is the dressing up, and some people spend months and months expertly and intricately planning their costumes for maximum effect. While the undeniable champion of the Hollywood Halloween is 44-year-old model Heidi Klumwhose annual Halloween party is considered as the most exciting in the world, let us take a look at some other contenders from 2017.
Kim Kardashian as Selena for Halloween
KIM KARDASHIAN
Love her or hate her, Kimmy K certainly knows how to dress- whether it is for the red carpet or Halloween, she always gives 100% percent. Following last year's pretty realistic Princess Jasmine look, this year she decided to dress like iconic Latino songstress, Selena. Sporting a black wig with straight cut bangs and a flared purple jumpsuit her costume was somewhat controversial in some circles but gets a resounding thumbs up from us.
Khloe Kardashian and Tristan Thompson dress up as Khaleesi and Khal Drogo for Halloween.
KHLOE KARDASHIAN AND TRISTAN THOMPSON
While Khloe is rumored to be expecting her first child with boyfriend Tristan Thompson, that didn't stop her putting some serious effort into her costume this year. Khloe opted to dress as Khaleesi from HBO's runaway success, Game of Thrones. Sporting a fur and leather number with a platinum blond wig she managed to look the part. Her beau took on the role of Khal Drogo and donned a tribal outfit complete with face paint and a braided beard.
Supermodel Alessandra Ambrosio channels her inner Cher for a glam Halloween costume.
ALESSANDRA AMBROSIO
While probably best known for being one of the biggest supermodels in the world, as well as a Vitoria's Secret Angel, Ms. Ambrosio decided to opt for a more vintage look than usual. She donned low-rise white flared trousers with a very skimpy top to channel her inner Cher vibes. With her dark hair hanging straight and slick around her shoulders, she looked the part of the iconic musical diva, famous for her extravagant outfits.
Ellie Goulding is country legend Dolly Parton for Halloween.
ELLIE GOULDING
A British singer known for her high-octane chart-topping hits, Miss Goulding decided to take some inspiration from country and music icon Dolly Parton. Famous for her big voice and big outfits, Dolly is known as a style icon in her right. Ellie donned a denim dress, some fake breasts, denim studded boots and a platinum blonde curly wig to create a look that was way more Texas, than Taunton.
comnum(0) tbcount(0) tbcount(299)
Categories:
Other Brands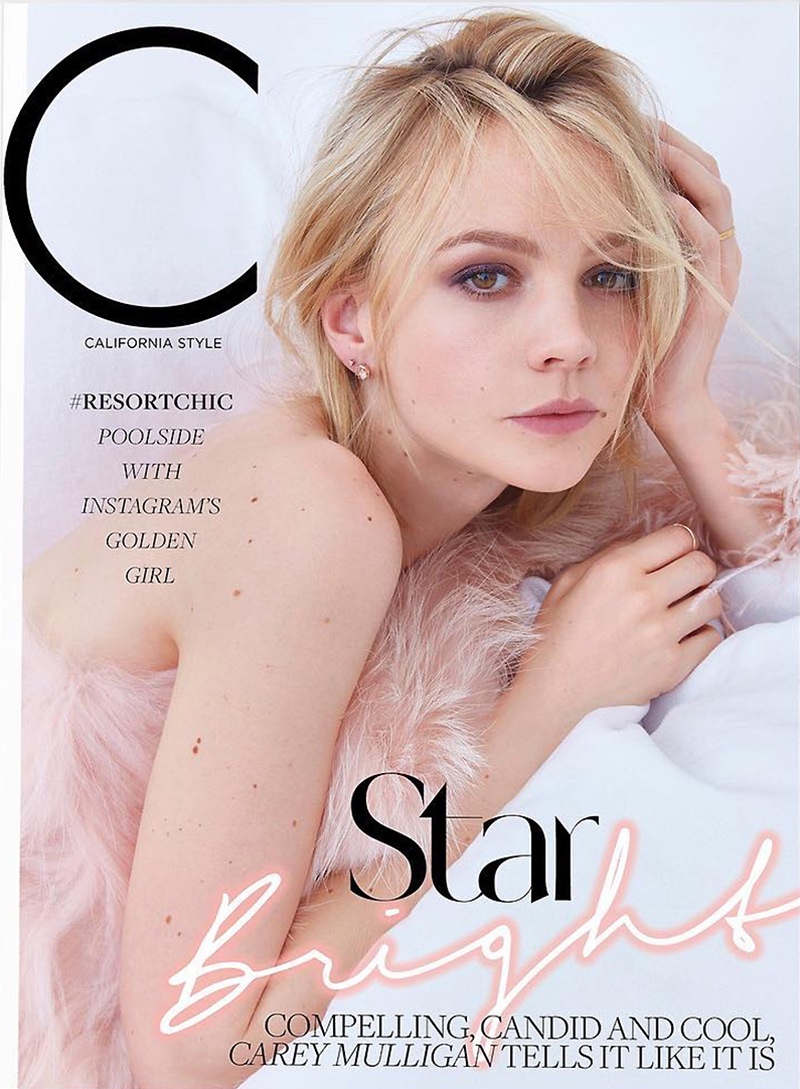 Carey Mulligan on C Magazine Winter 2017 Cover
Actress Carey Mulligan looks ready for her closeup on the Winter 2017 cover of C Magazine. Lensed by Kai Z Feng, the blonde wears a Monique Lhuillier dress and Lauren Wolf jewelry. For the accompanying shoot, Carey poses in ultra-romantic dresses and gowns from designer labels. Stylist Alison Edmond dresses the English star in designs from the likes of Valentino, Gucci and Rodarte.
COVER SHOOT: CAREY MULLIGAN FOR C MAGAZINE WINTER 2017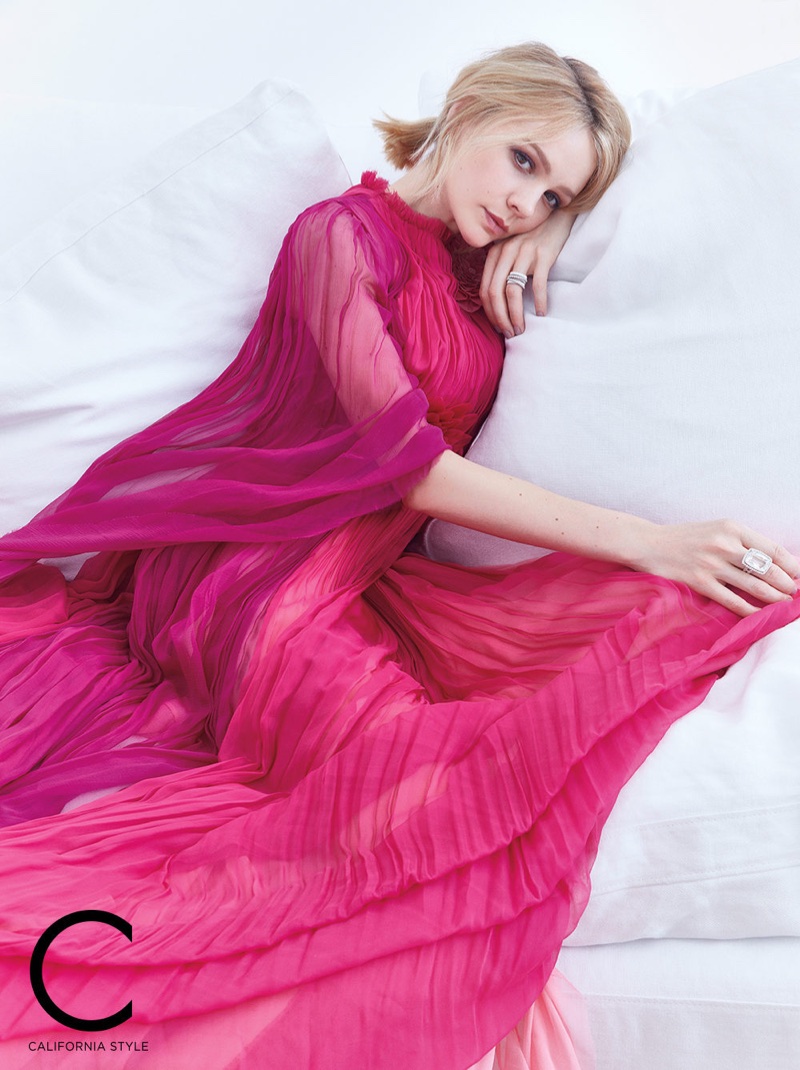 Carey Mulligan wears Gucci gown, Marco Bicego earrings and ring with John Hardy ring
CAREY MULLIGAN ON DEALING WITH FAME
In her interview, Carey talks about how her view on fame has changed through the years.
"I had a constant insecurity about being in the public eye, which was really time consuming. I was so worried about what people would think of what dress I wore and blah blah blah. And now I just don't really care."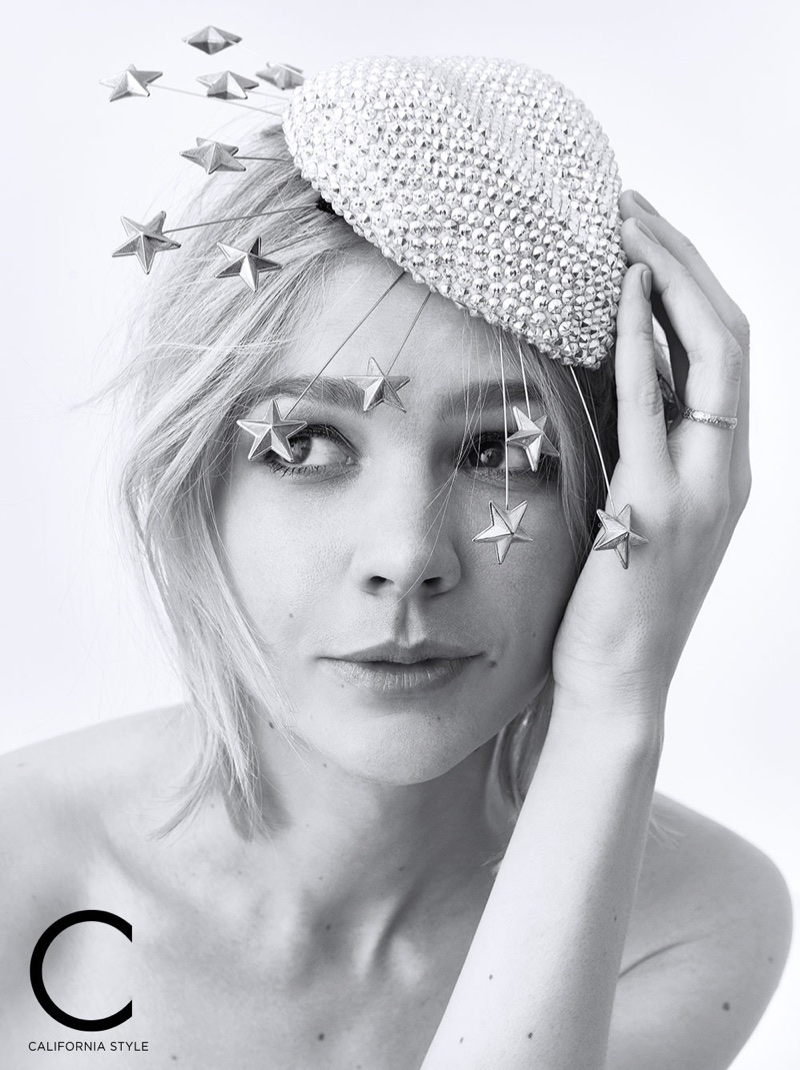 Actress Carey Mulligan poses in embellished Gucci headpiece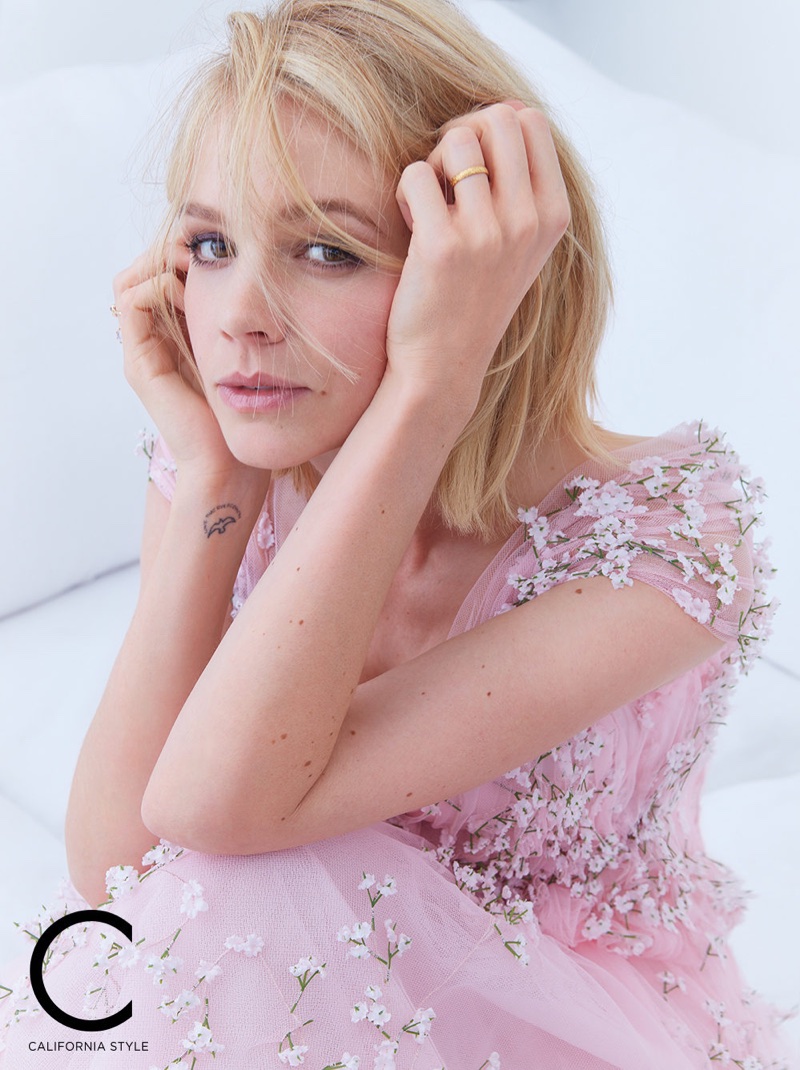 Looking pretty in pink, Carey Mulligan wears Rodarte dress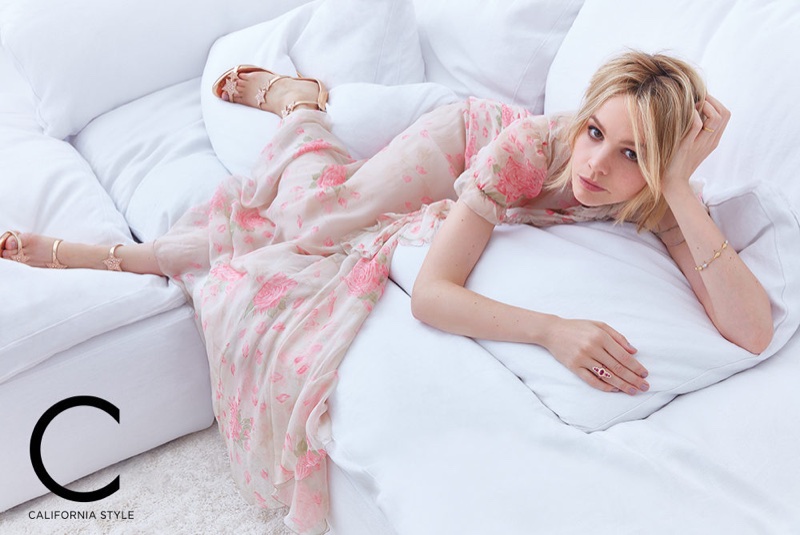 Carey Mulligan lounges in Valentino gown and Giuseppe Zanotti sandals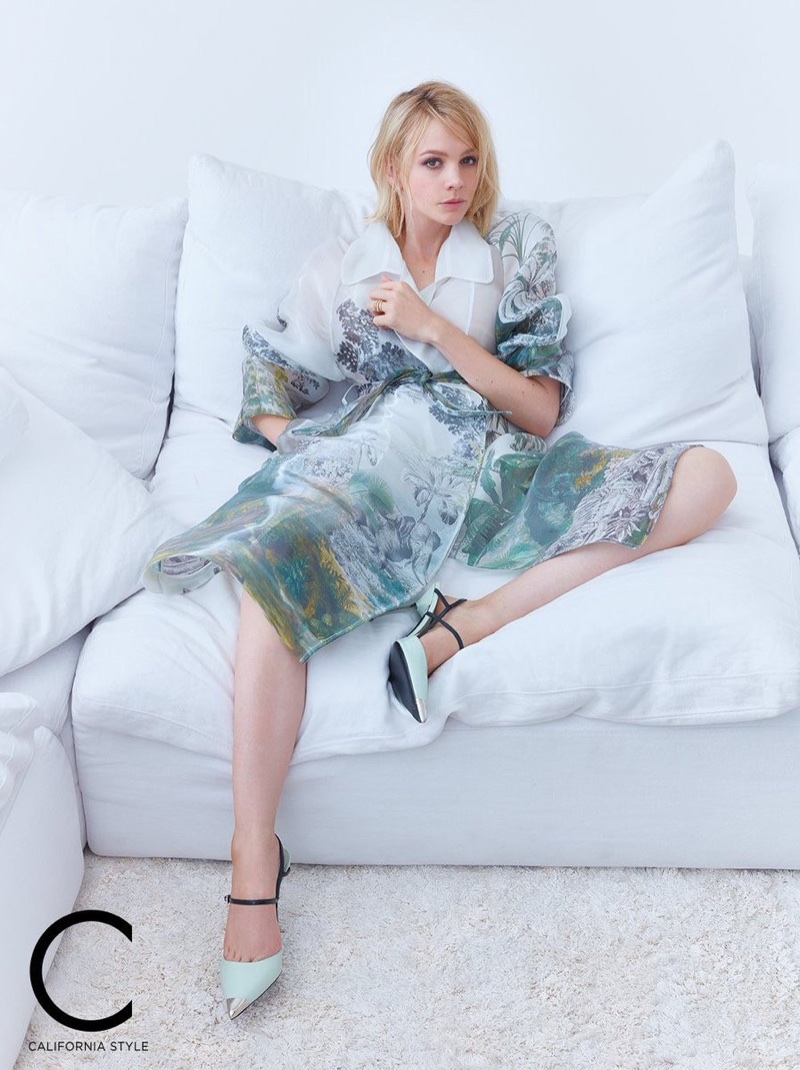 Actress Carey Mulligan covers up in printed dress
Categories

New Posts

Hot Posts

Tags