Categories:
Other Brands
We have the Extra Mini and the Square Mini for the Classic Flap Bag. Why can't we have the Mini for the Boy Bag? Well, if you're asking the same question, then we have a surprise for you. For the Spring Summer 2018 Collection, our dream has finally come true. The French Fashion house has created the Mini Boy Chanel Bag and it's the smallest size in the classic Boy Bag Collection.
And now? We have plenty of questions unanswered. For example; how mini is this handbag compared to the Small Boy Bag? And how is it different than the Extra Mini? Or is it comparable to the Boy WOC?
Meet The New Mini Boy, Your Mini Love
The Mini Boy Bag looks exactly the same like the bigger sizes, but of course it has been downsized. For this new season, Chanel has created the Mini Boy in Rainbow style; just like colors in the fairy-tale unicorns. If you like the classic shades, then perhaps there are more choices available. Please check with the SA. We're also certain that more colors will be introduced in the future.
This bag is made with a quilted body for the elegant look. It has a bit if boyish appeal due to the iconic studded Boy Clasp as well as the oversized but shiny chains. You can carry this bag on the shoulder or cross body. The Mini size is just incredible cute.
The Chanel Mini Boy Bag vs Small Boy Bag
The Small Boy Bag was already very tiny because you can grab it with just one hand. It was the cutest and the smallest bag available for this line. But now everything has changed because the Mini Boy Bag has born. It's much tinier than the small bag and so much cuter. However, the Mini size might be too tiny for you, then the small size is the best option. But let's compare them together.
The Small Boy Bag is measured 4.7' x 7.9' x 2.8' inches while the Mini Boy Bag is measured 3.7' x 5.9' x 2.8' inches. So what is the conclusion? The Mini Boy is smaller in terms of length and width, but the depth is as big as the small size. And even tough it's tiny; certainly we can think of some circumstances when we can use the bag. Perhaps you need to change your mind about the Boy WOC and just grab the Mini instead!
The Chanel Mini Boy Bag vs Boy WOC
Previously, if you wanted the smallest size of the Boy Bag, you have just one option. Consider the Boy WOC. But the Boy WOC was like a wallet with a chain, it was somewhat different than the small, medium or large handbag. The feel, the looks like the Boy Clasp (which was much smaller) or the chain were all different.
Now that we have the Mini Boy Bag, let's compare it with the Boy WOC in sizes.
The Chanel Boy WOC is measured 4.8' x 7.6' x 1.4' inches and the Mini Boy Bag is measured 3.7' x 5.9' x 2.8' inches. Well, are you now surprised? The Boy WOC is bigger in terms of width and length; in fact it's much bigger and in one way (length) even a bit bigger than the Small Bag. However the Mini Boy Bag wins when it comes to the measurement of depth, meaning it can store a bit more stuff while remaining small. The Boy WOC however, is flatter and can store only the basic essentials.
The Chanel Mini Boy Bag vs New Mini Classic Flap Bag
The most difficult decision you're going to face is going to choose between the Mini Boy Bag or the Extra Mini Classic Flap Bag, because both of them are popular, iconic, classic and water-mouthing obsessive. We cannot decide for you, but we can do a quick comparison to see which one is bigger and smaller.
The Extra Mini Classic Flap Bag is sized 4' x 7' x 2' inches while the Mini Boy Bag is measured 3.7' x 5.9' x 2.8' inches. So what do you think? The Extra Mini Classic Flap Bag is evenly sized in terms of length, but smaller in terms of height. Generally, the Mini Boy is a big bigger than the Extra Mini.
But how about the Square Mini? Let's do a quick comparison for this bag as well.
The Chanel Mini Boy Bag vs Square Mini Classic Flap Bag
The Square Mini Classic Flap Bag is also a very famous handbag and it's bigger than the Extra Mini. The Square Mini is measured 5.3' x 6.7' x 3.1' inches while the Mini Boy Bag is measured 3.7' x 5.9' x 2.8' inches. So if you're looking for a bigger size of the Mini, the Square Mini might be the best pick. However, the look is completely different than the Mini Boy. So it's up to you to decide, difficult huh?
The Interior
There isn't much of surprise when it comes to the interior of the Boy Bag. There is just one big compartment inside and perhaps that's also good because it's easier to organize and the space has been maximized (instead of adding patch pocket, card slots etc.)
The bag is made in grained calfskin.
The Sizes And Prices
The style code is A67364, measuring 3.7' x 5.9' x 2.8' inches, the price for the rainbow style is $3100 USD, $4025 CAD, €2890 euro, £2620 GBP, $4860 SGD, $4550 AUD, ¥399600 JPY, 15150 MYR via Chanel boutiques.
comnum(0) tbcount(0) tbcount(238)
Categories:
Other Brands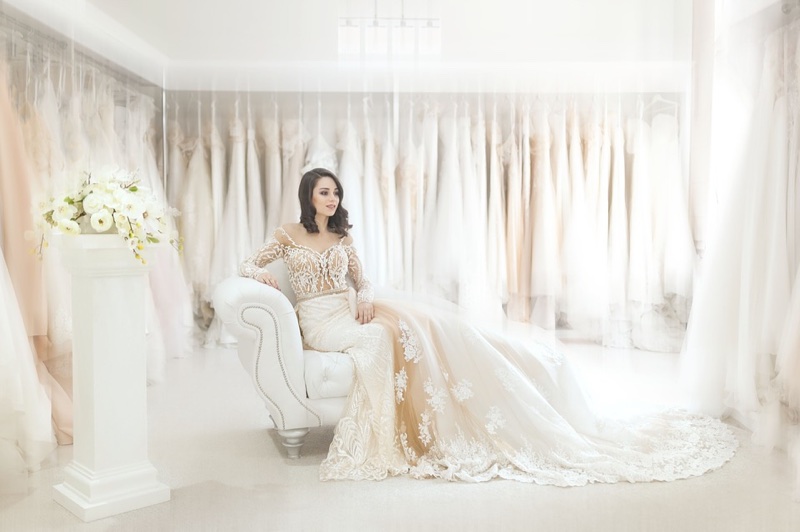 Photo: Pixabay
When it comes to your wedding day, a major amount of time and effort goes into finding the perfect dress. But every bride knows that it is not just about your gown. Every single accessory counts from a veil to your shoes and even your jewelry. An amazing dress is definitely an important factor to looking good, but if your accessories are less than stellar, they can easily bring your look down. In this guide, we rounded up five items that you want to get right for your big day. From wedding veils to bridal sashes, discover them all below.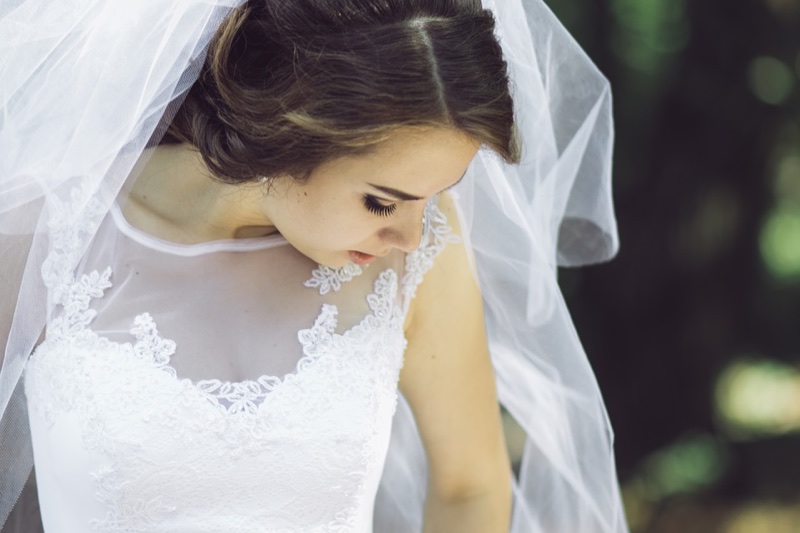 Photo: Pixabay
WEDDING VEILS
The first accessory we will be looking at is the wedding veil. This traditional accessory can add a sense of drama and mystique to any dress. Whether you are looking for a short veil that just covers your face, or a long veil that reaches to the floor–it's all about showing off your personal style. A lace veil works perfectly for the more traditional bride while a sequin embellished style works for the more modern bride.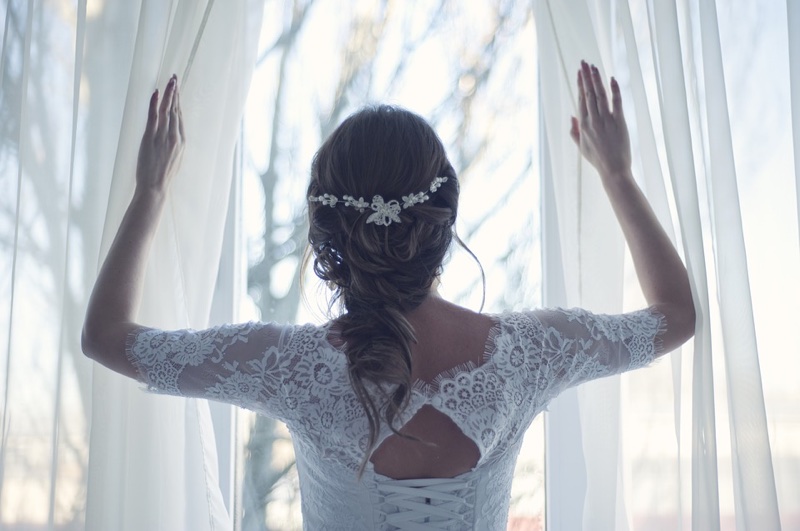 Photo: Pixabay
HAIR CLIPS
Now that you have your wedding veil taken care of, you'll want to focus on your hair. Will you be wearing it up or down? Maybe half up and half down. Another way accessory to pay attention to for your wedding day are hair clips, combs and halos. Picking out your hair accessories can easily allow you to showcase your personal style. If you normally wear bohemian style, choosing a floral embroidered headband or halo is a good choice. More into a classic look? A glittering comb attached to an elegant bun will look absolutely timeless. And if you want to keep it understated, looks for a bejeweled pin.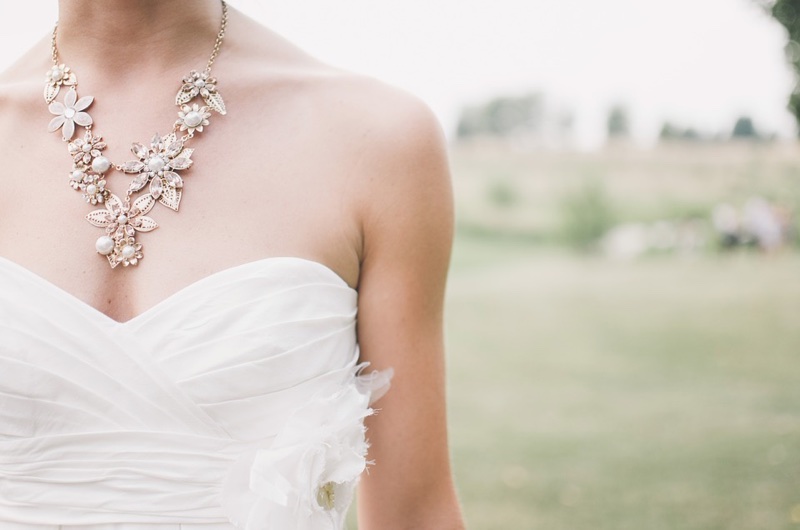 Photo: Pixabay
JEWELRY
Another aspect of your wedding look that you should focus on is your jewelry. Whether you want to keep it simple by just wearing earrings or layer up on the bracelets, there's plenty of options. Of course, you need to consider the silhouette of your dress before selecting your jewelry. If you have a plunging neckline, a large, pendant necklace can really pull the look together. For those who decide to wear their hair in a updo, a glittering pair of chandelier earrings channels an elegant look. And if you want to pay homage to your relatives, you can easily wear family heirlooms to bring a sense of tradition to the ceremony.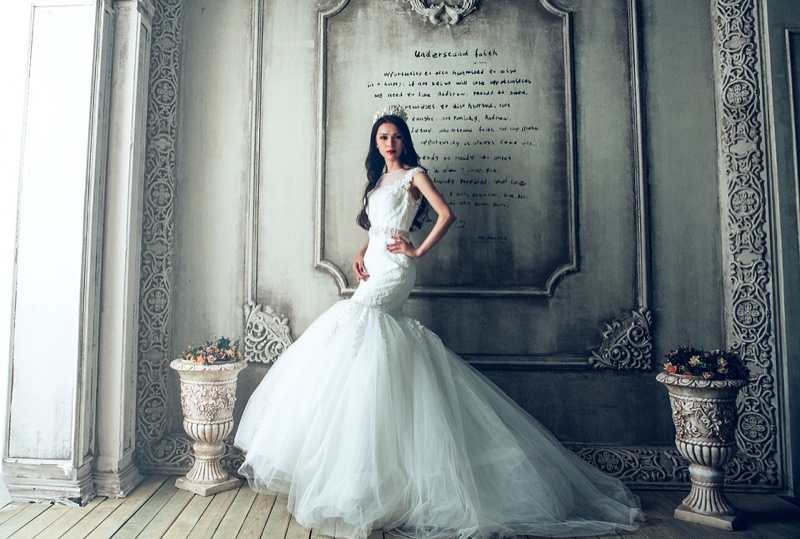 Photo: Pixabay
BELTS / SLASHES
Another perfect finishing touch to your wedding dress is a belt or even a sash. We recommend to let your dress take the lead when it comes to selecting a belt. The more minimal your dress is, the more opulent your belt can be. Think crystals, sequins and jewelry. On the other hand, if your dress is already embellished, a simple satin sash will make the ideal accent. It's the small things that make a difference.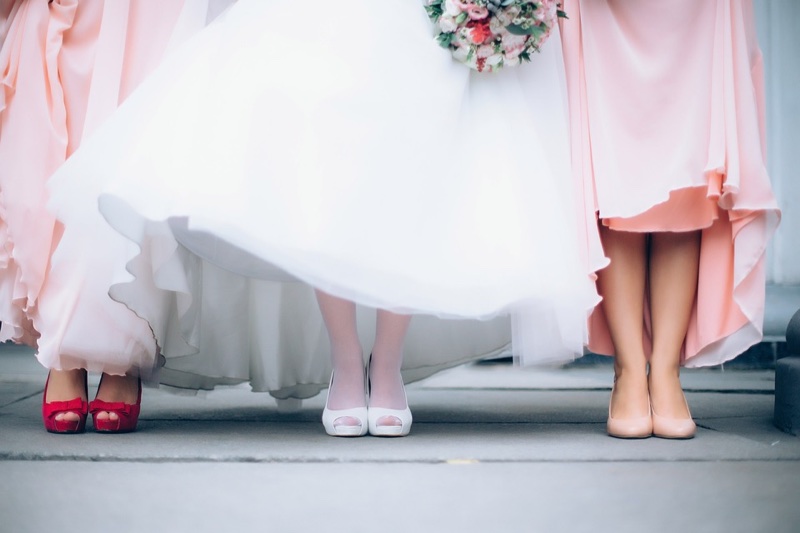 Photo: Pixabay
SHOES
Last, but not least, we put a focus on shoes. When it comes to footwear, you must focus on style, color and silhouette. An ivory pair of pumps can go great with a traditional white wedding dress. However, if you want to turn up the shine factor, search for glittering sandals embellished with crystals. If you are a girl looking for comfort, don't be afraid to wear flats! But look for those made in special fabrications. Lace or satin ballet flats will be absolutely gorgeous with just about any look.
comnum(0) tbcount(0) tbcount(252)
Categories:
Other Brands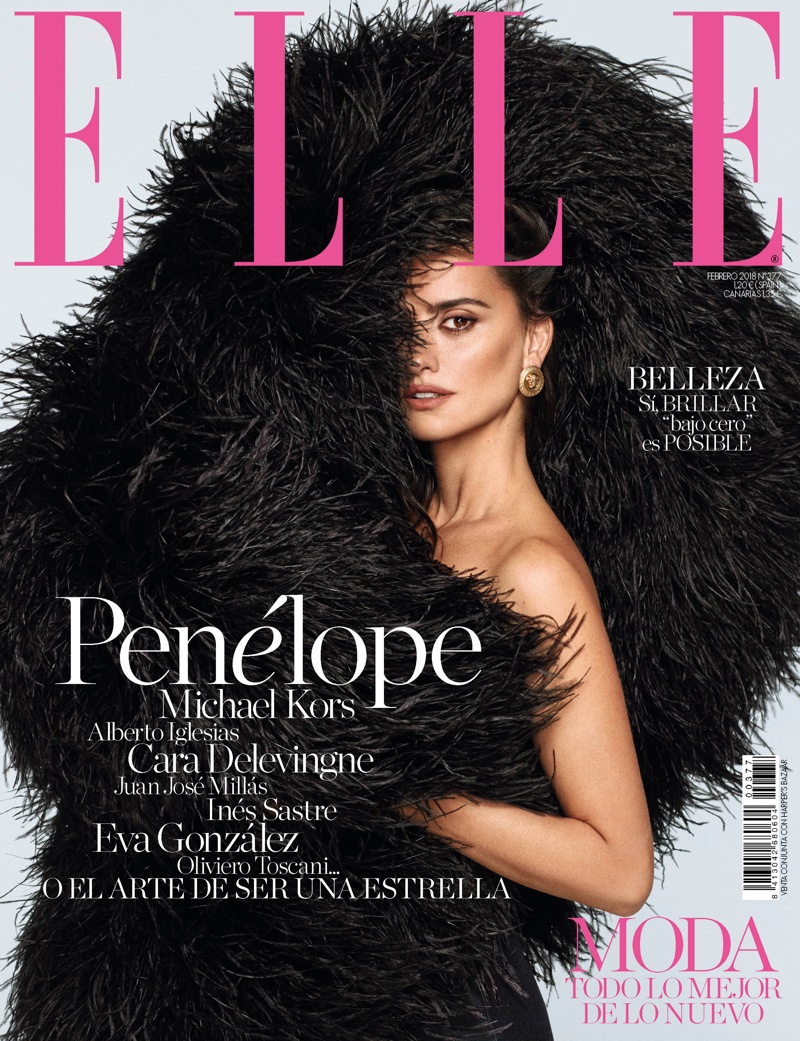 Penelope Cruz on ELLE Spain February 2018 Cover
Actress Penelope Cruz turns up the glam factor for the February 2018 cover of ELLE Spain. In front of the lens of Xavi Gordo (8 Artist Management), the Spanish beauty wears a feather embellished dress from Saint Laurent with Versace earrings. For the accompanying shoot, Penelope poses in luxe pieces from the spring collections. Fashion editor Inmaculada Jimenez dresses 'American Crime Story: The Assassination of Gianni Versace' star in the designs of Chanel, Giorgio Armani, Balmain and more.
Related: Penelope Cruz Enchants in Minimal Looks for Interview Magazine
COVER SHOOT: PENELOPE CRUZ BY XAVI GORDO FOR ELLE SPAIN FEBRUARY 2018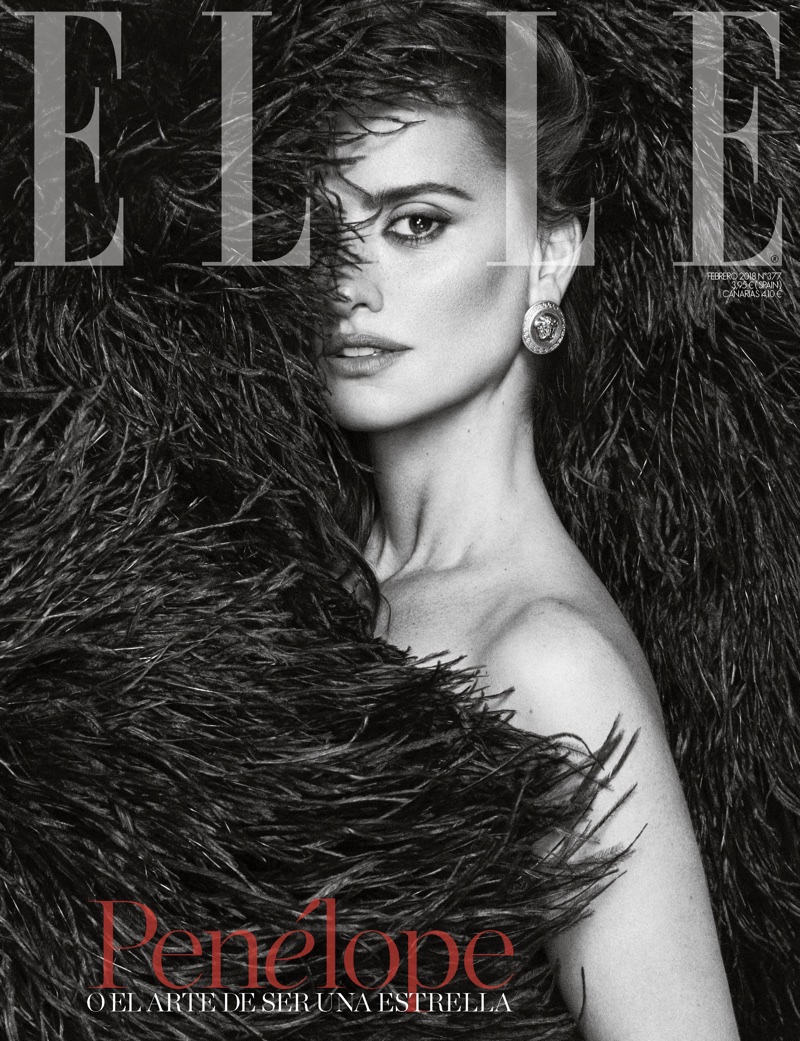 Actress Penelope Cruz wears Saint Laurent dress and Versace earrings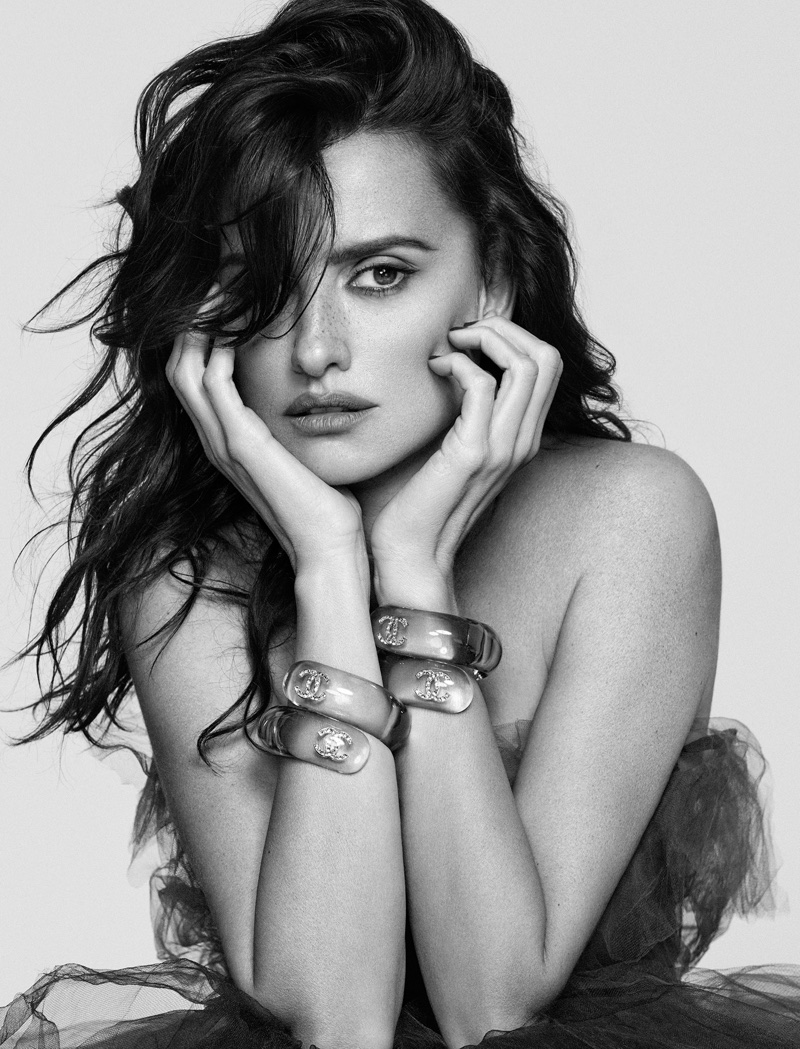 Photographed by Xavi Gordo, Penelope Cruz wears Oscar de la Renta dress and Chanel bracelets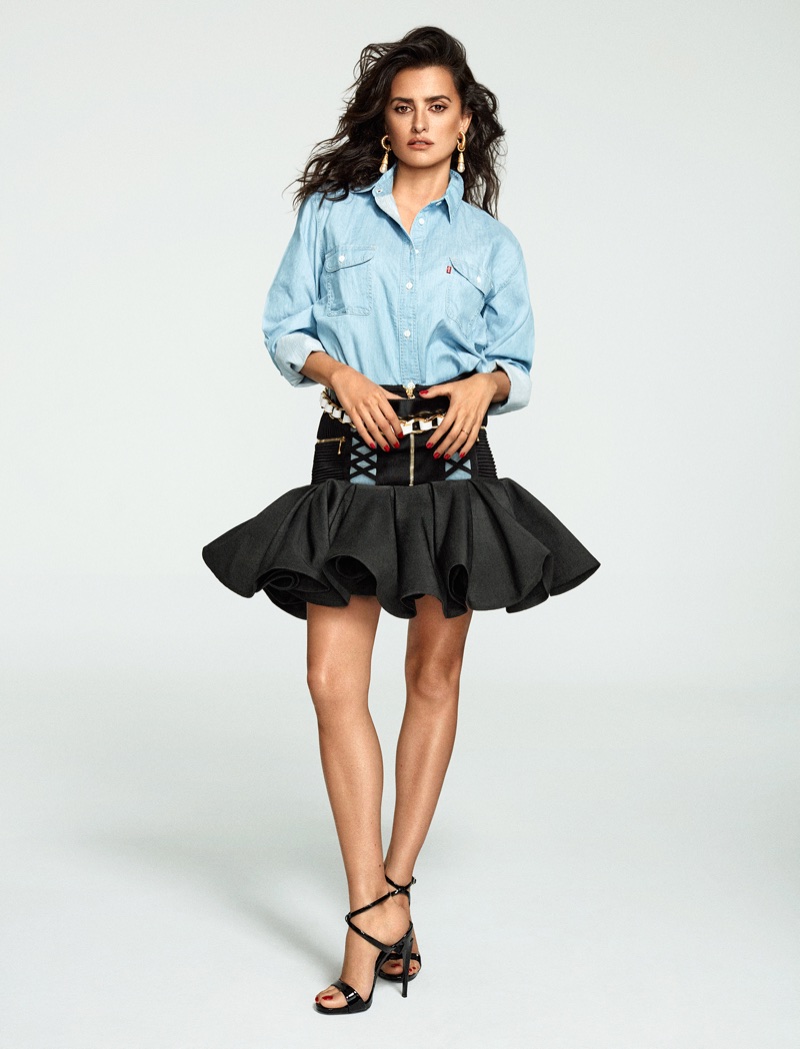 Penelope Cruz wears Levi's shirt with Balmain skirt and Giuseppe Zanotti heels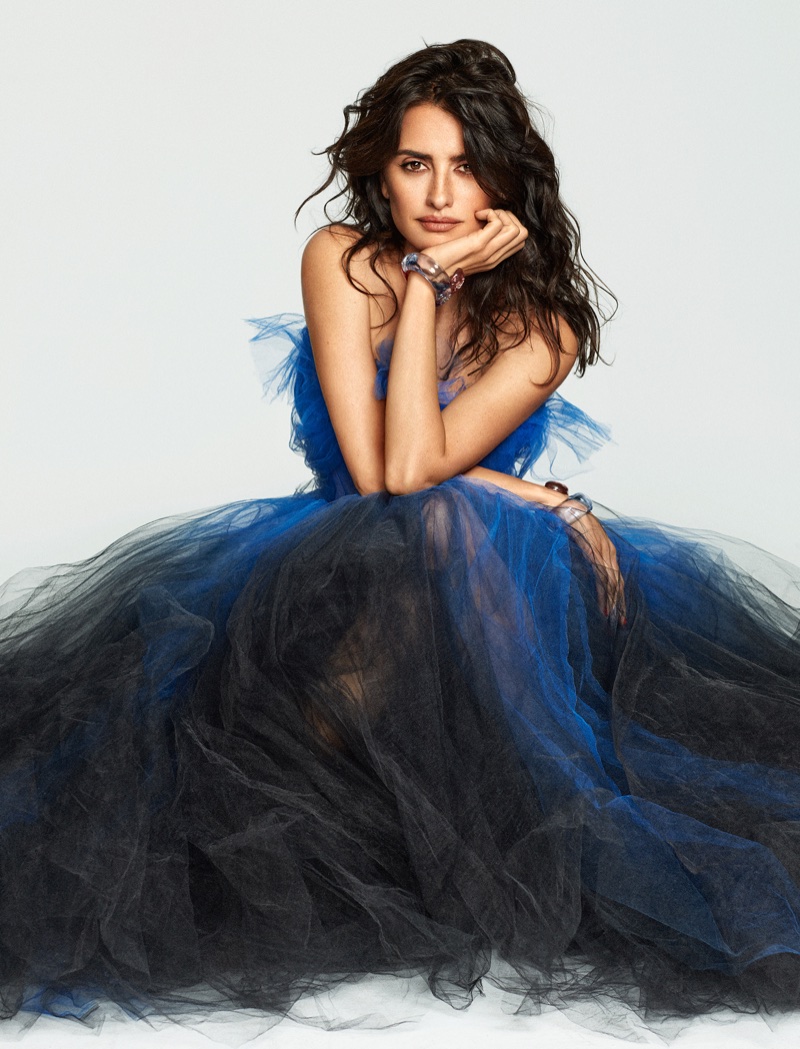 Actress Penelope Cruz wears Oscar de la Renta gown with Chanel bracelets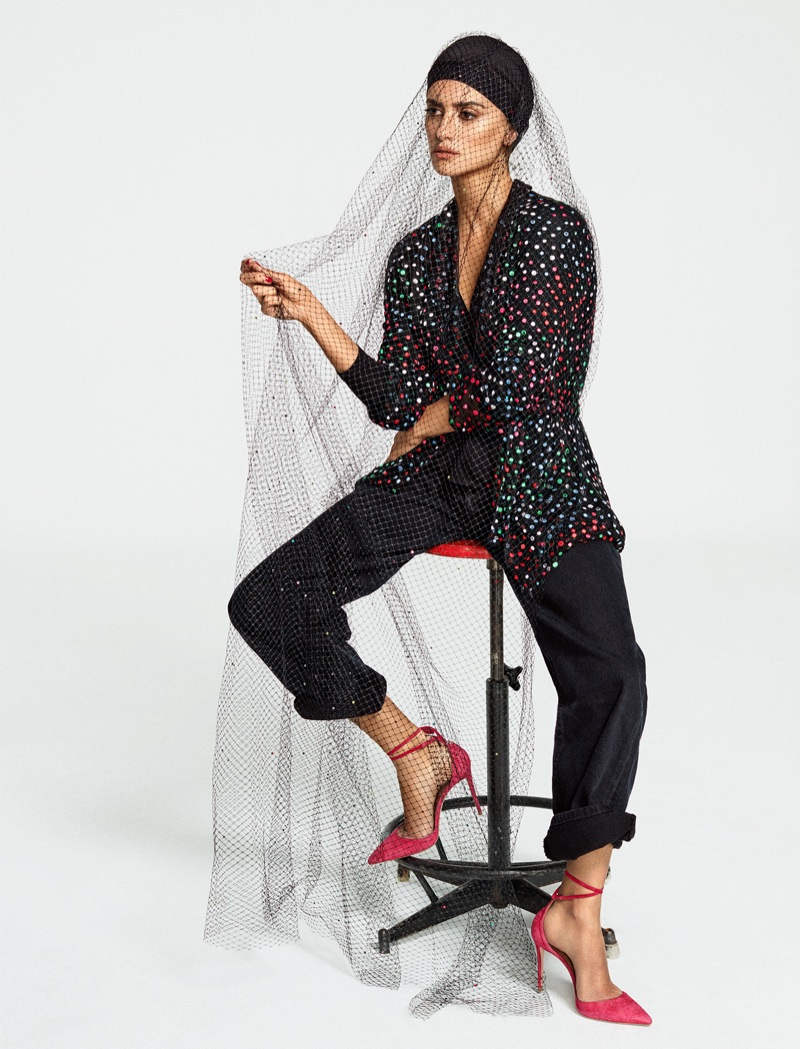 Penelope Cruz poses in Giorgio Armani hat, jacket and pants with Aquazzura heels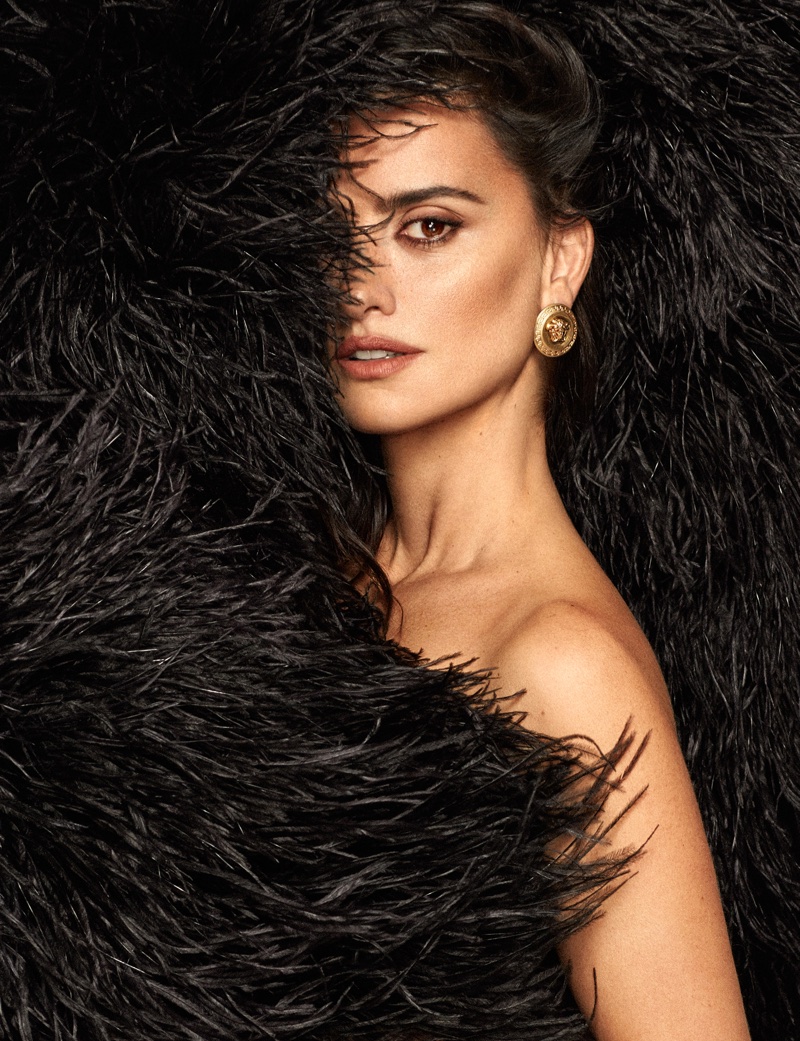 Ready for her closeup, Penelope Cruz poses in Saint Laurent dress and Versace earrings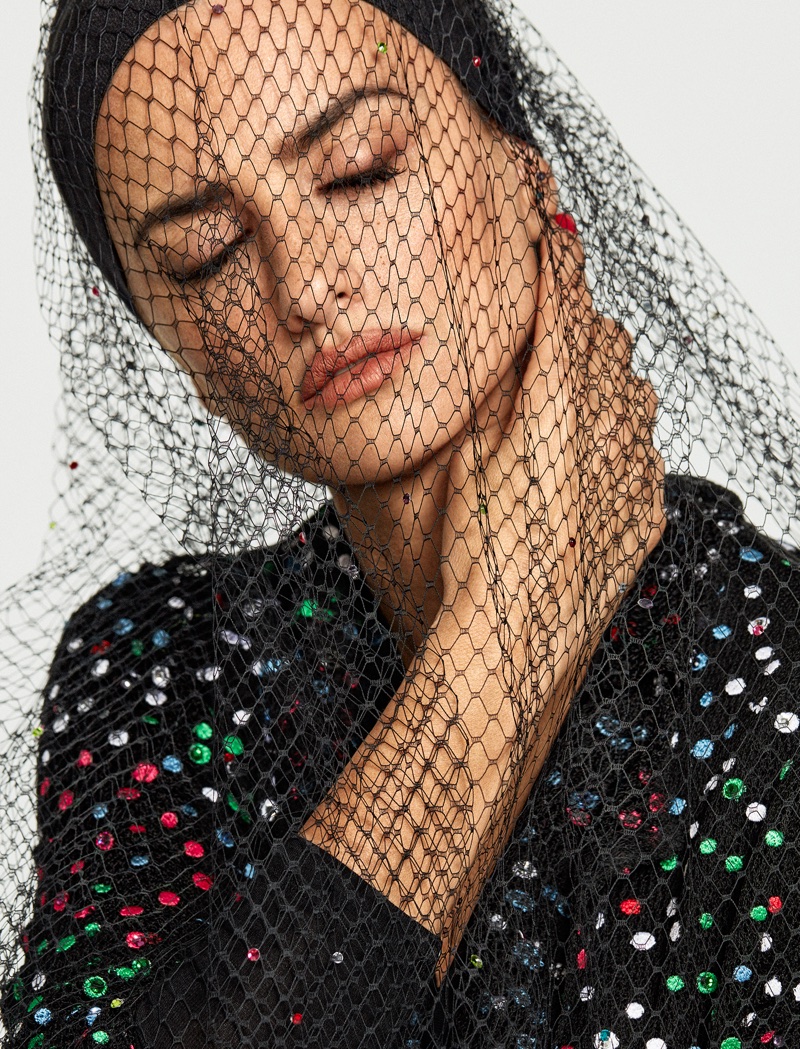 Actress Penelope Cruz shines in Giorgio Armani look
comnum(0) tbcount(0) tbcount(240)
Categories:
Other Brands
Oh, did we tell you about the expansion of the Deauville Collection? Yes, now it includes the Clutch With Chain Bag, Classic Wallets and even O Cases. But there's more! Instead of the colorful and canvas-soft Deauville, you can also temporary get the Chanel Studded Logo Deauville Tote Bag. It's exclusively available for the Cruise 2018 Collection (not featured on the Chanel website).
The Design
What's actually so special about the Deauville Bag? Well, first of all it's usually crafted in Canvas, but this version seems to be like made in a different material or it is the same material but used in different way. The shape is the same as the original Deauville Tote Bag, but the experience is completely new.
This Deauville Bag is much smoother, but it feels also strong and durable. The woven chain strap option for shoulder carry is still the same as well as the curvy handles for hand carry. What's also new is the complete solid color choices, if you like classic stuff, then take the black shade.
The logo has also been altered. The logo on the Deauville Bag that we're used to reads: 'CHANEL, CC, 31 Rue Cambon Paris'. This latest Deauville Bag with Studs Logo reads: 'Chanel, CC, Paris'. So the 31 Rue Cambon letters have been removed, perhaps there wasn't enough space.
But anyway, the logo is studded, creating a nice urban-chic appeal. So what do you think? Is this love?
The Interior
Naturally, a big bag has big interior space. Inside the Deauville Bag, you can find one big compartment to store all your personal stuff and more. This is a perfect bag for any occasions; for work, as a travel bag and even for the casual days and the weekends.
The Prices And Sizes
Unfortunately, we do not have the prices right now. But there are two sizes:
Chanel Small Deauville Studded Logo Tote Bag
Size: TBD
Prices: TBD
Chanel Deauville Studded Logo Tote Bag
Size: 11.8' x 15.3' x 8.6' inches
Prices: TBD
More Images And Colors
comnum(0) tbcount(0) tbcount(354)
Categories:
Other Brands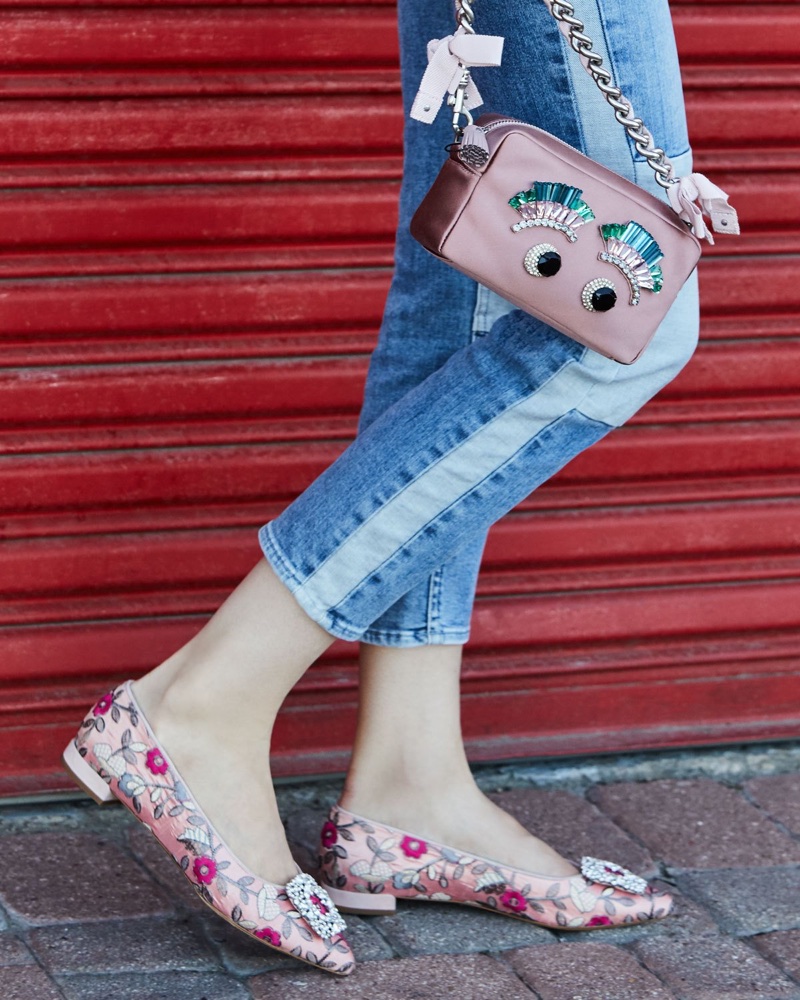 Stuart Weitzman 'Fetching' Ornament Ballerina Flat $555
Made with floral embroidery, this ballerina flat includes a crystal-embellishment at the front.
If you're looking to update your footwear for resort 2018, look at Stuart Weitzman's latest collection. Fashion retailer Neiman Marcus offers a look at seven of the shoe brand's latest styles. The trend guide spotlights silhouettes ranging from sneakers to flats to slides and ankle boots. Floral prints, metallics and fur add some texture to the resort season. See Stuart Weitzman's chic shoes below, and shop more at NeimanMarcus.com.
Related: Gigi Hadid & Kate Moss Team Up For Stuart Weitzman's Spring 2018 Campaign
STUART WEITZMAN RESORT 2018 SHOES AT NEIMAN MARCUS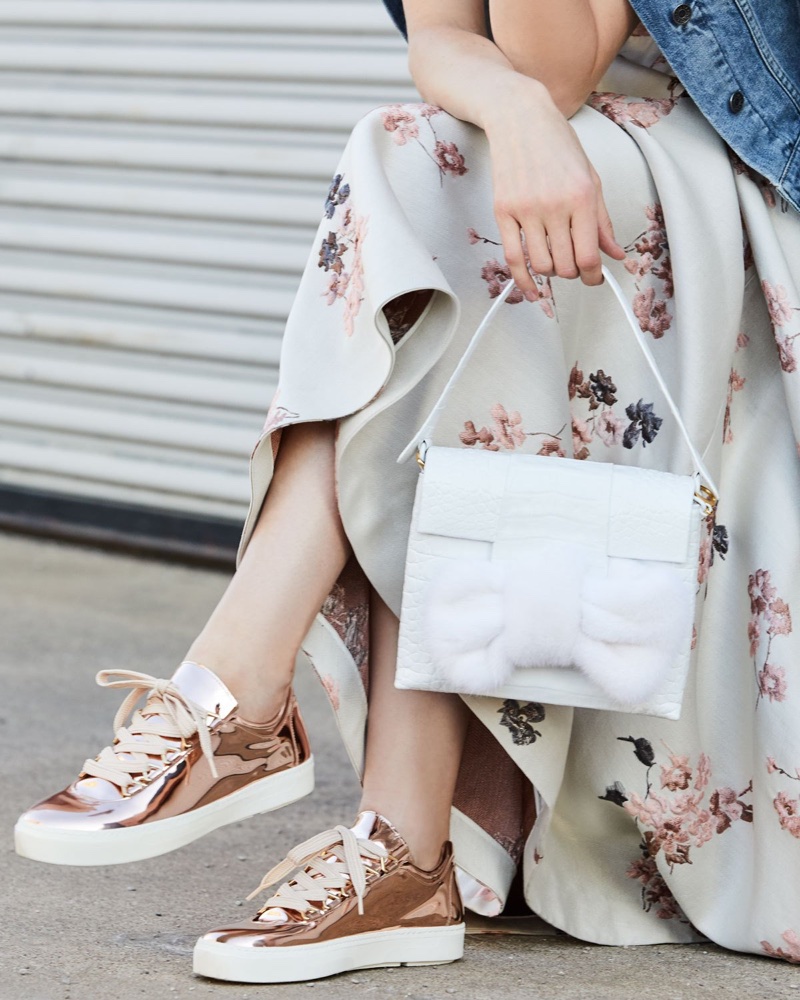 Stuart Weitzman 'Gaming' Metallic Lace-Up Sneaker $435
Shine bright in a metallic sneaker with a round toe and 1″ rubber heel.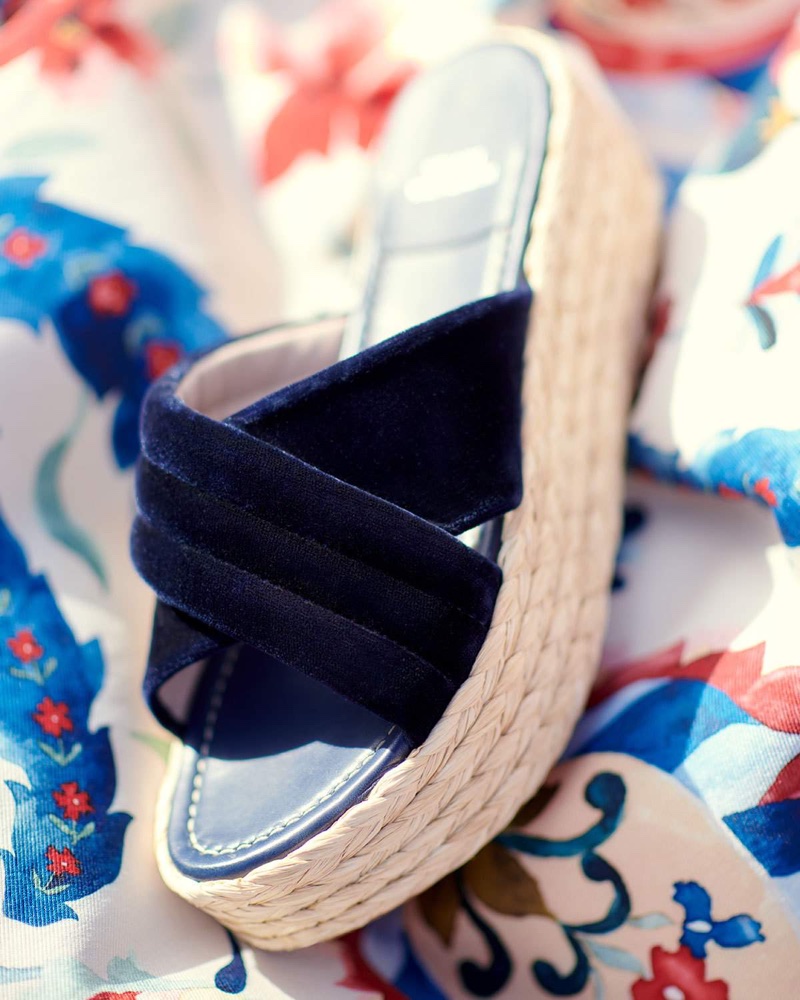 Stuart Weitzman 'Pufftopraffia' Velvet Wedge Platform Sandal $465
Rock the platform look with a sandal featuring velvet and a basket-woven wedge heel.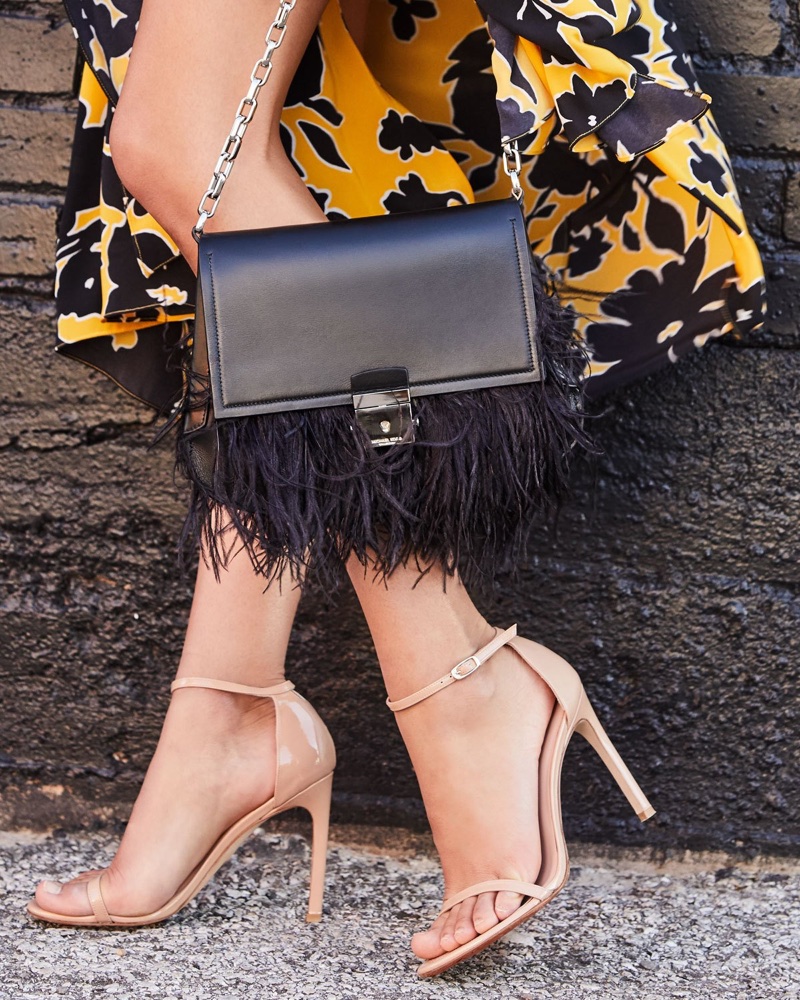 Stuart Weitzman 'Nudistsong' Patent Ankle-Wrap Sandal $398
This 4″ stiletto heel comes in a d'Orsay silhouette with thin straps.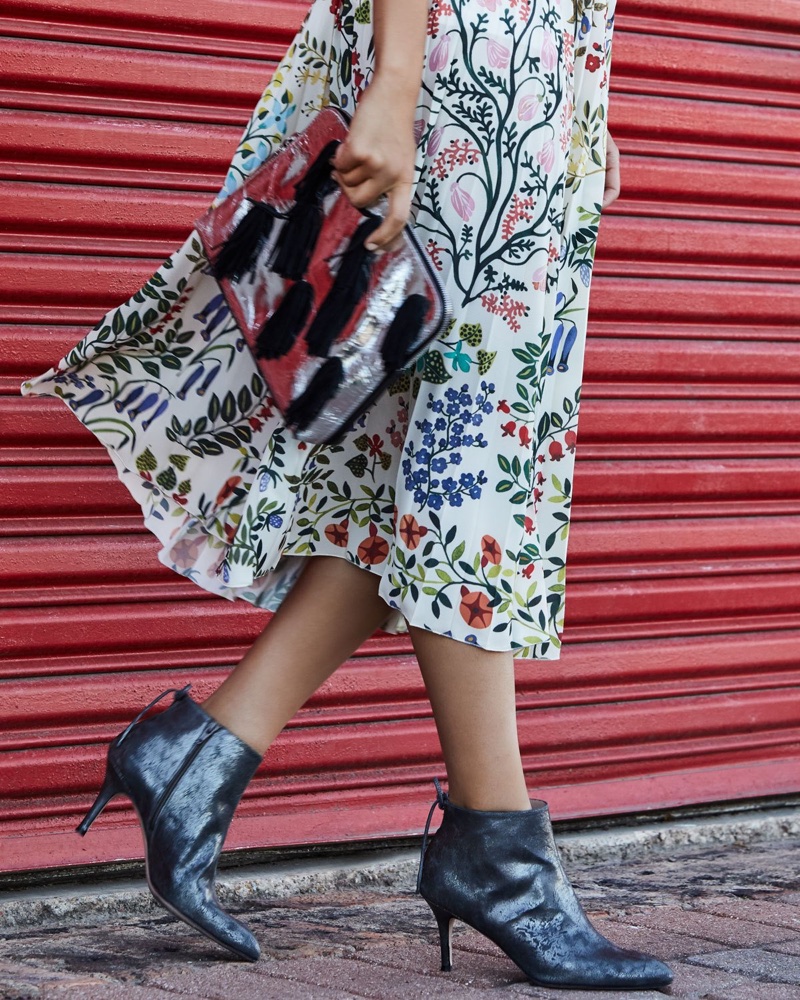 Stuart Weitzman 'Lofty' Metallic Leather Ankle Boot $535
Made from metallic leather, this 3″ covered heel features a back tie-detail.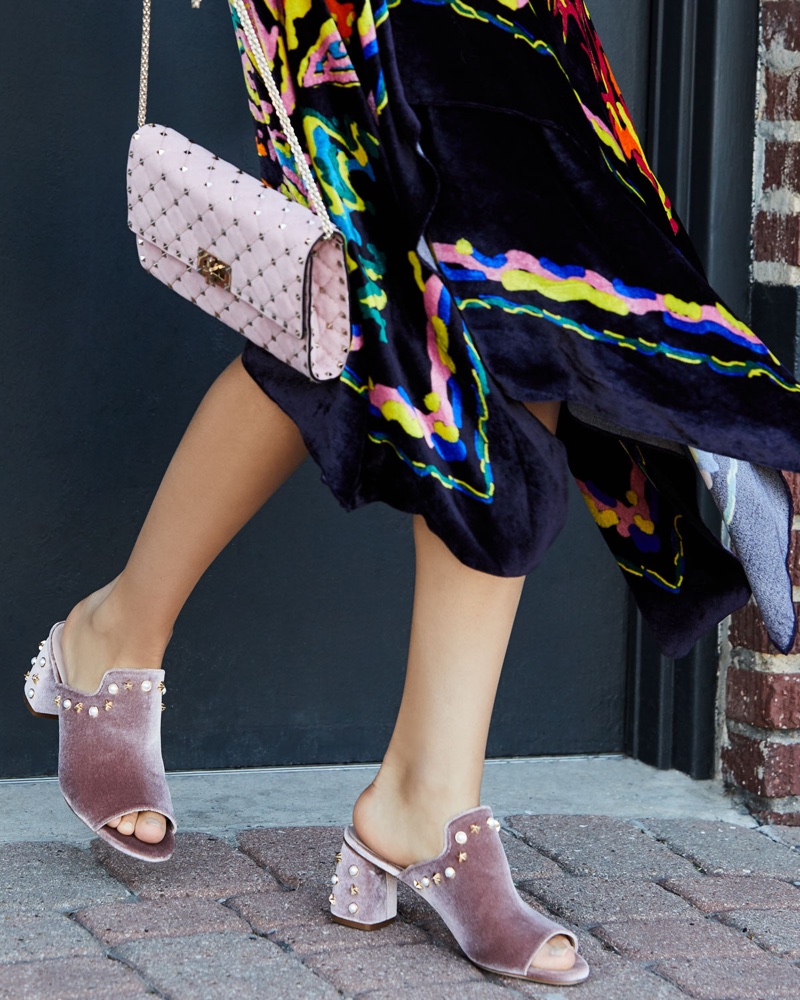 Stuart Weitzman 'Dohickey' Embellished Velvet Mule Sandal $498
A velvet mule comes embellished with star and faux-pearl accents.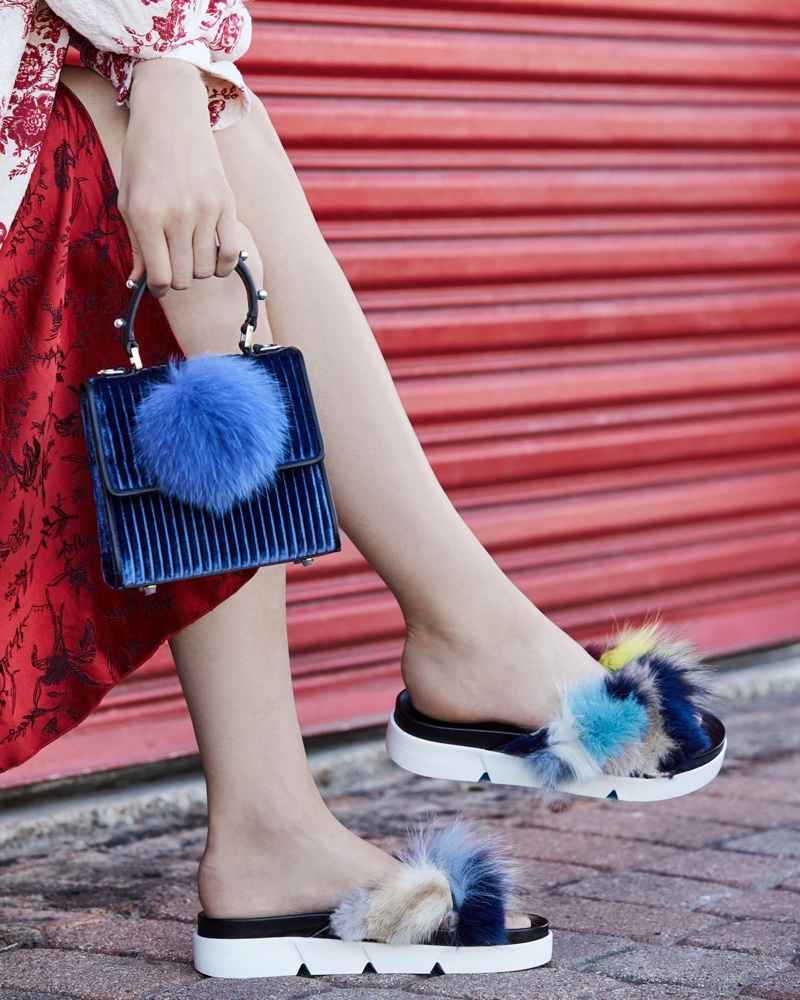 Stuart Weitzman 'Sublime' Flat Fox Fur Slide Sandal $498
Made from fox fur, this slide sandal features a platform with a molded footbed.
comnum(0) tbcount(0) tbcount(258)
Categories:
Other Brands
Heading to her adopted hometown of Nashville, Tennessee, Lily Aldridge poses in western styles for the Spring 2018 issue of V Magazine. Photographed by Craig Salmon, the Victoria's Secret Angel takes on modern cowgirl style. Stylist Soraya Dayani (See Management) showcases chic looks from the likes of Chloe, Self-Portrait and FRAME. From western boots to flared dresses, Lily wows in the on-location shots. / Hair and makeup by Alicia Marie Campbell @ See Management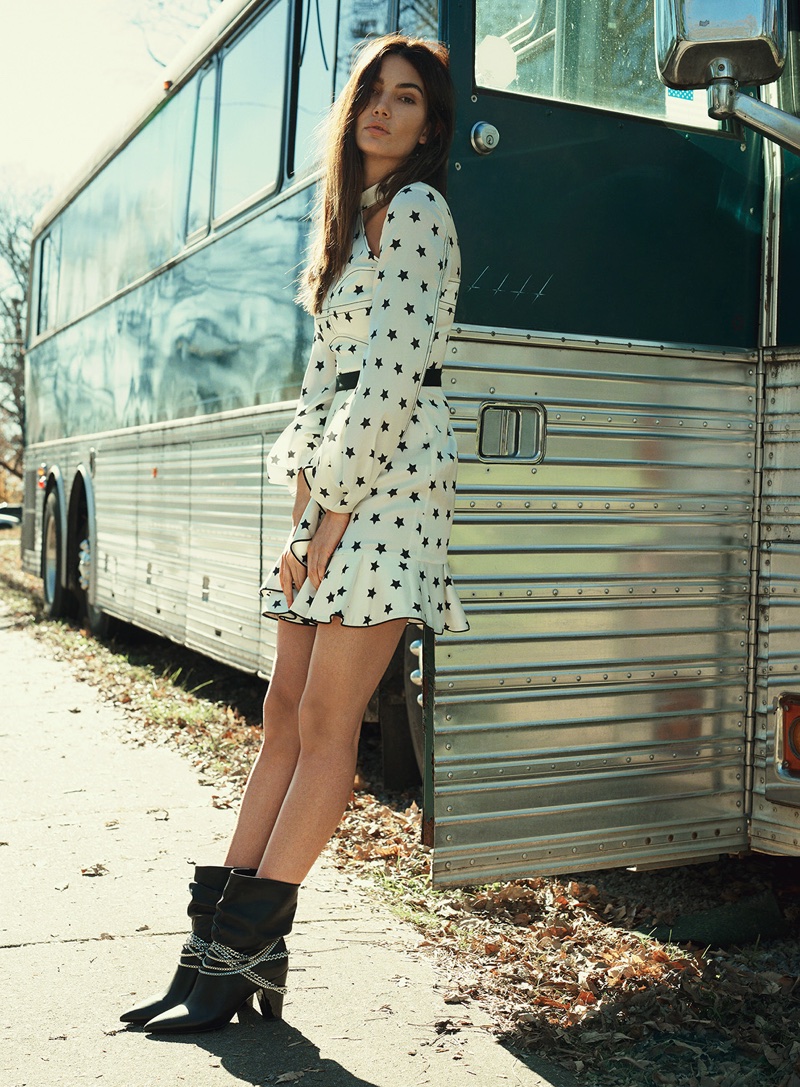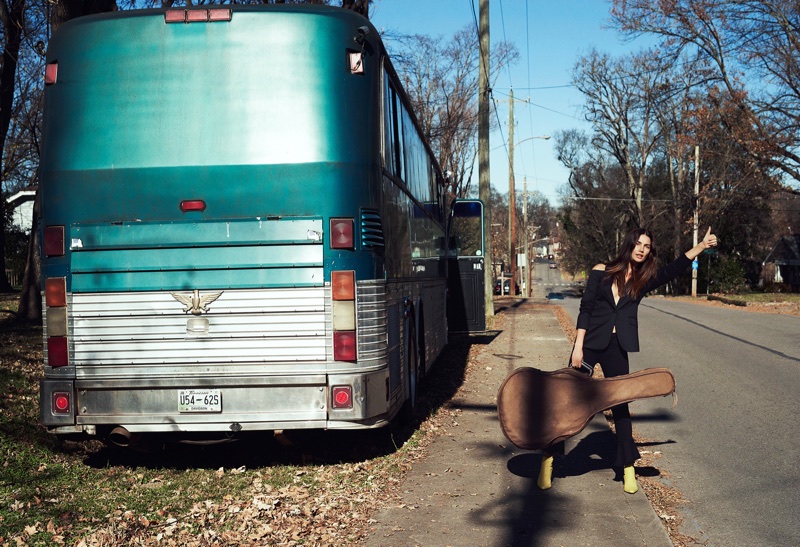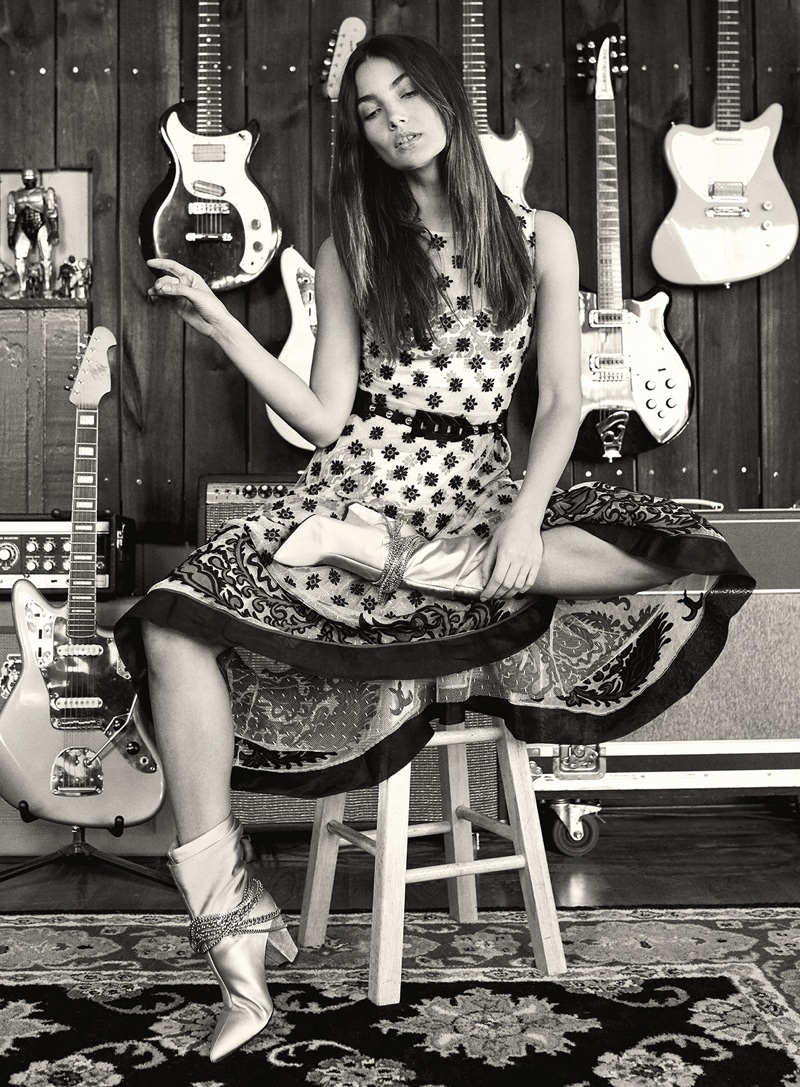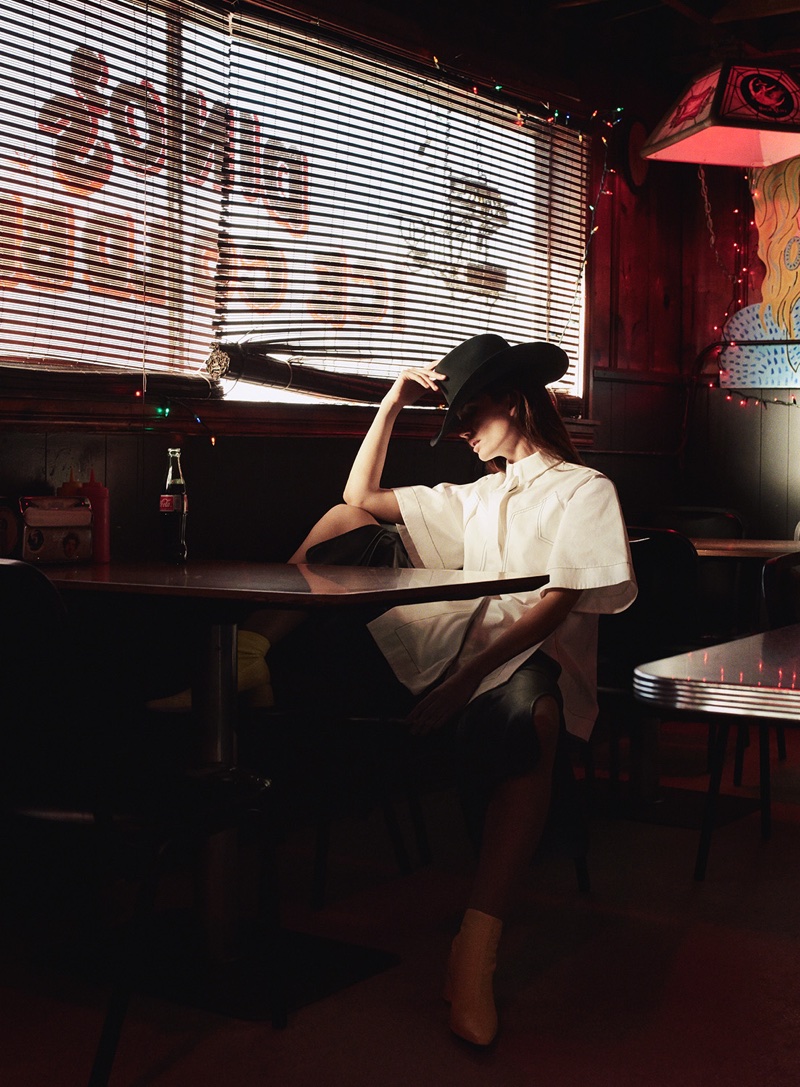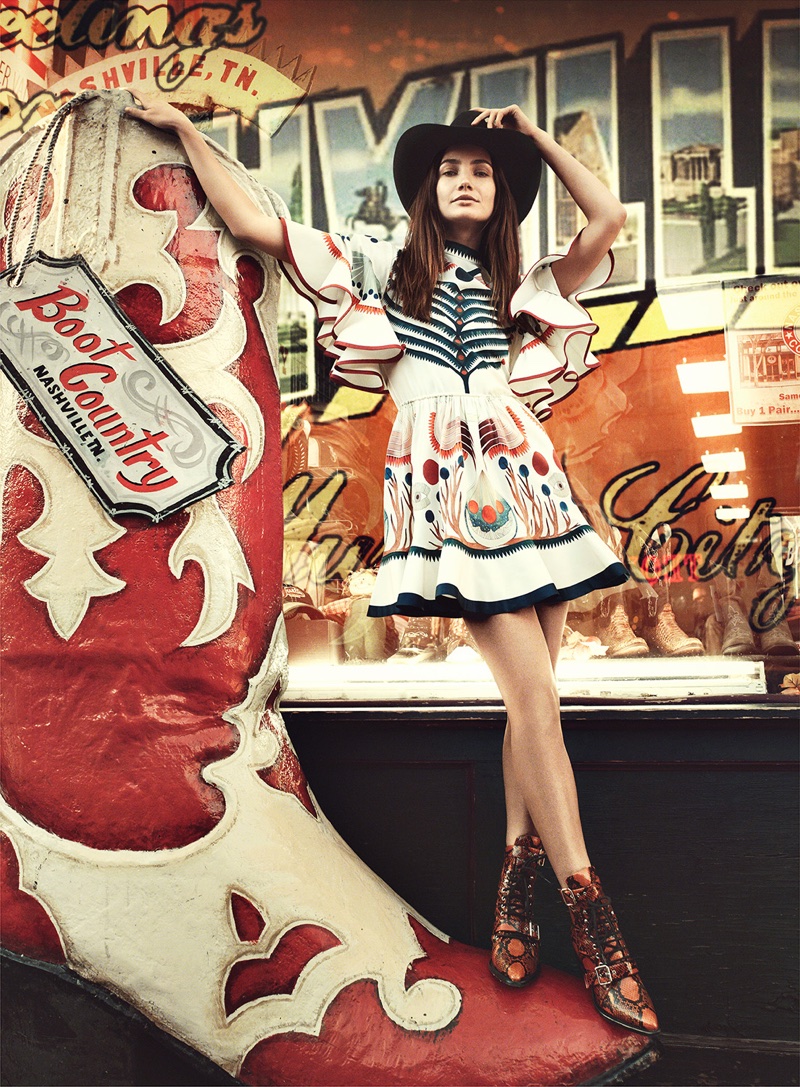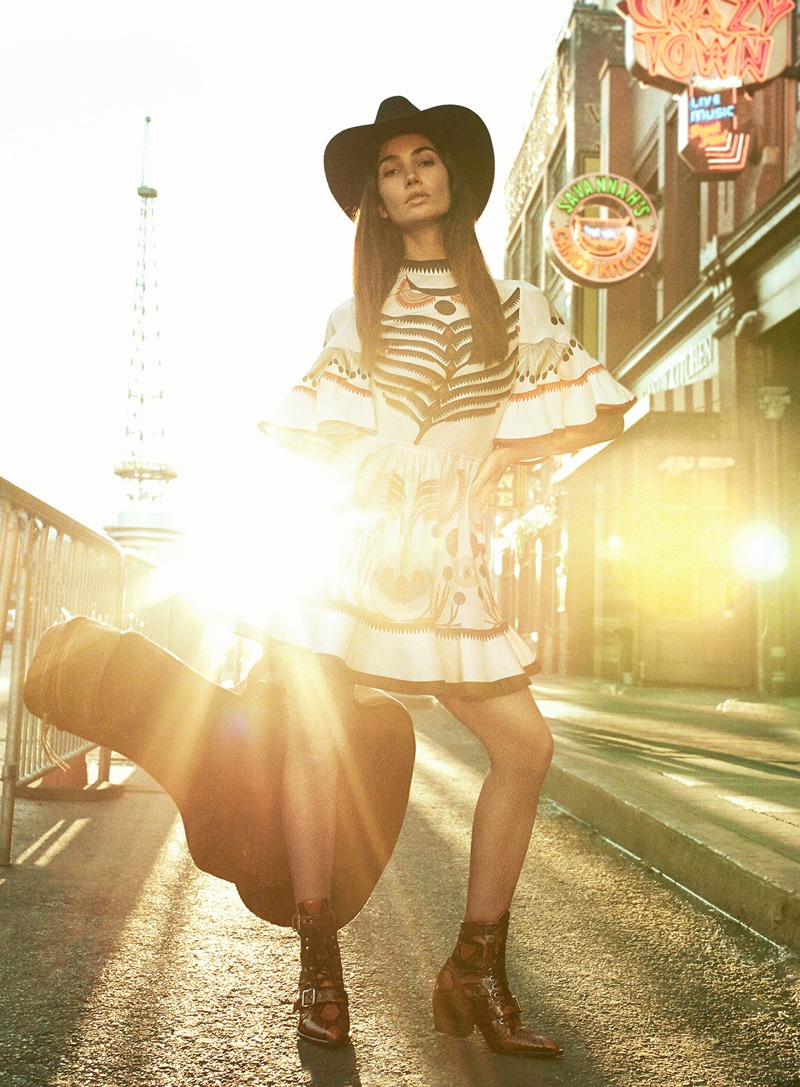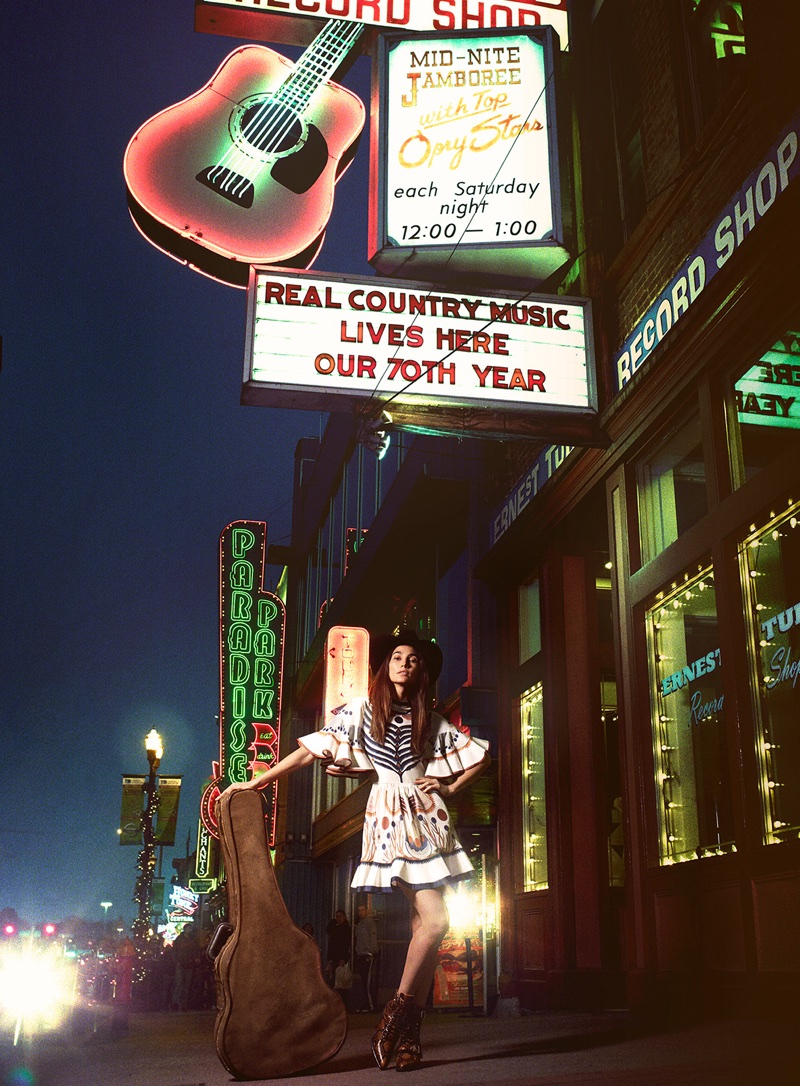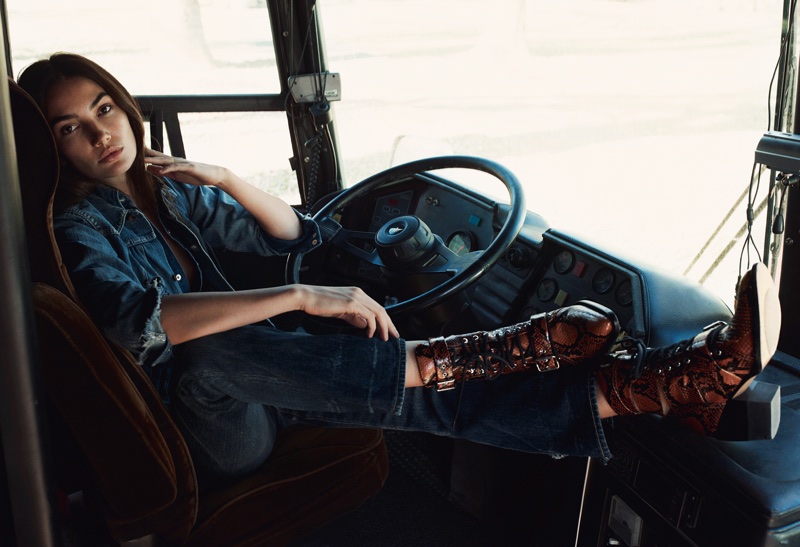 Categories

New Posts

Hot Posts

Tags